Delaware Human Trafficking Awareness Month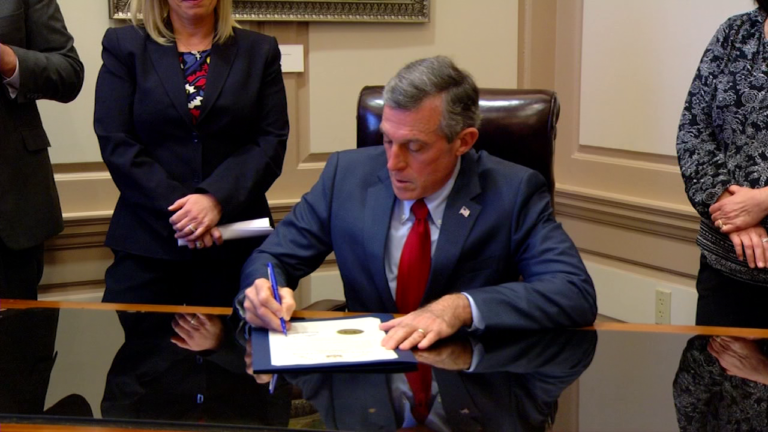 DOVER, DE – Jan. 22, 2019 was a day for law makers and department heads to join together at the Governor's Office.
On Wednesday, Governor John Carney joined with colleagues and activists to make sign a proclamation declaring January as Human Trafficking Awareness Month.
Activists and representatives at today's event say this proclamation is a way to show the state's awareness of the problem.
"Data is important because we have a lack of data right now because a lot of victims do not recognize themselves as victims," said Cara Sawyer, Chief of Staff at Delaware Department Of Health and Human Services. "And so we have to find other ways to identify people through the community, through hospitals, through state agencies, through police and through victims services."
According to executives and department leaders there are future plans to tackle human trafficking in the first state, starting with policy changes, legislative agendas, and the university of Delaware's current study to find out what the prevalence of human trafficking is in the state of Delaware.