Police: Church Hill crash sends one to Shock Trauma, shuts down road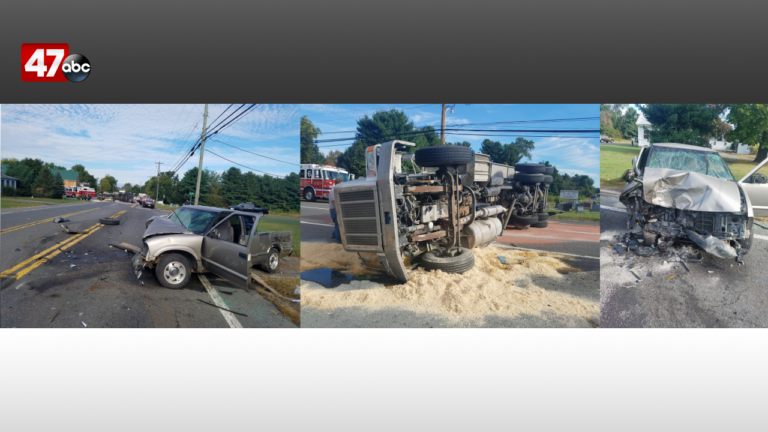 Police say that one man was injured, after a crash involving a pickup truck and a dump truck happened in Church Hill on Tuesday morning.
According to Maryland State Police, troopers responded to a crash on Route 213 and Fey Road, at 8:50 AM.
Authorities say that a 59-year-old man driving a pickup truck was traveling southbound on Route 213 near Fey Road when for unknown reasons, he went into the northbound lane and left the side of the roadway.
As the man was trying to get back on the road, he ran into the back wheels of a dump/farm truck being driven by a 42-year-old man. The truck then overturned and a load of grain scattered all over the road. Police say that the driver of the farm truck was uninjured; however, the driver of the pickup truck was flown to Shock Trauma for non life threatening injuries.
Maryland State Police and local fire departments assisted in cleaning up the crash which authorities say also includes a possible fuel spill. Police say that the road has been shut down since 9:00 AM. The crash is under investigation.