Cat in West Ocean City tests positive for rabies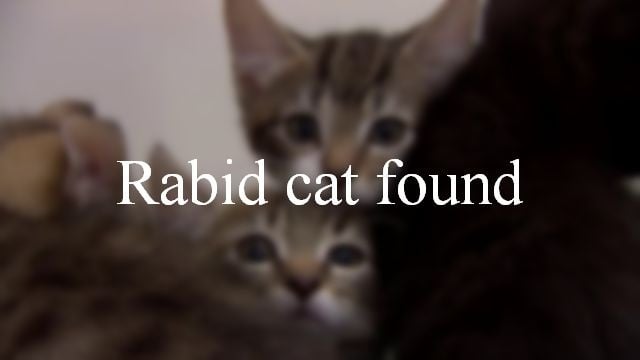 One local county says they had a cat test positive for rabies, near a local beach town. The Worcester County Health Department announced on Thursday that they had a cat test positive for rabies.
According to the report, the rabid animal was found Ocean Village at Old Bridge, a townhome community off Route 707-Old Bridge Road in West Ocean City. Officials say the cat, which is described as a small white female with orange and tabby patches, had been being fed as part of a colony of cat on that property.
Health Department Officials warn that any person, pet or other animal that may have had contact with this cat or any other cat from the colony, could be at risk for rabies exposure. Anyone who believes they may have had contact between May 29 and June 11, should call the Worcester County Health Department at 410-641-9559. After hours or weekend calls should be directed to Worcester County Emergency Services at 410-632-1311 to reach health department on-call staff.
A person has been bitten or scratched by the infected animal should seek immediate medical care, as post-exposure treatment is necessary to prevent rabies. If not treated, Officials say that rabies is fatal. Those with pets who may have had contact with this cat, or any cat from the colony, should contact a veterinarian.