State: County violated law in Talbot Boys statue decision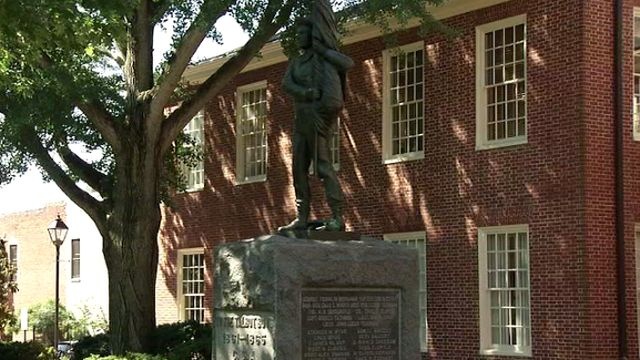 (AP) – The Maryland Open Meetings Compliance Board has ruled that the Talbot County Council violated state law by privately deciding the fate of a Confederate monument on the county courthouse lawn.
The board ruled this week that county officials violated the Maryland Open Meetings Act by not providing minutes of the closed discussions during which they decided to keep the Talbot Boys statue where it stands.
The Talbot County NAACP, along with the American Civil Liberties Union, submitted a formal complaint in February over the decision, which was announced in November.
Talbot County NAACP President Richard Potter says he hopes the ruling can reopen the discussion of moving the Talbot Boys monument.
The statue, which honors Confederate soldiers, is the only Civil War memorial on the grounds.