DSU exhibit features 125 years at state public archives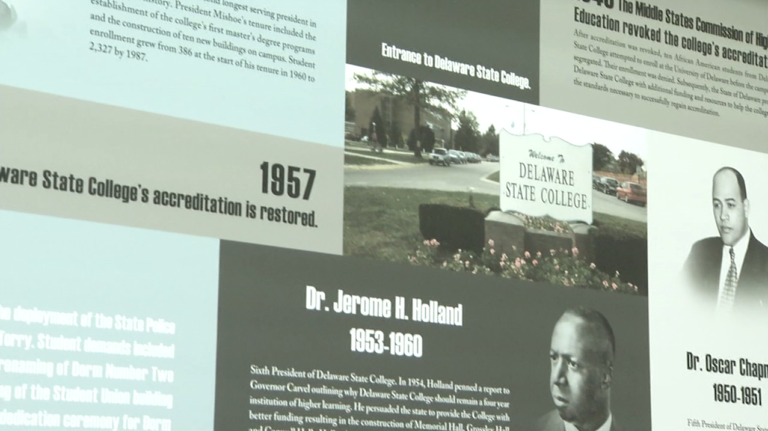 Delaware State University is celebrating an impressive anniversary this year, one- hundred and twenty- five. Just in time for Black History Month, the state public archives in Dover unveiled an exhibit honoring the school's students, faculty, and their contributions. 
Carlos Holmes, the public information officer for DSU, describes the exhibit as not only a display of Delaware history and Black history, but American history as well.
It features a timeline of the school's past presidents, old letters, campus facts, and photographs ranging from 1891 when the school was founded, to modern day.
Holmes continues, "We have a rich history at Delaware State University. It's not been without it's challenges and it's not been without its struggle. One of the great threads of Delaware State University from the very beginnings as the State College for Colored Students, to Delaware State College, and then to Delaware State University, is it's perseverance and it's tenacity."
The exhibit will be up at the Delaware Public Archives in Dover until June.