Maryland leaders speak out in response to Tyre Nichols' arrest following release of bodycam footage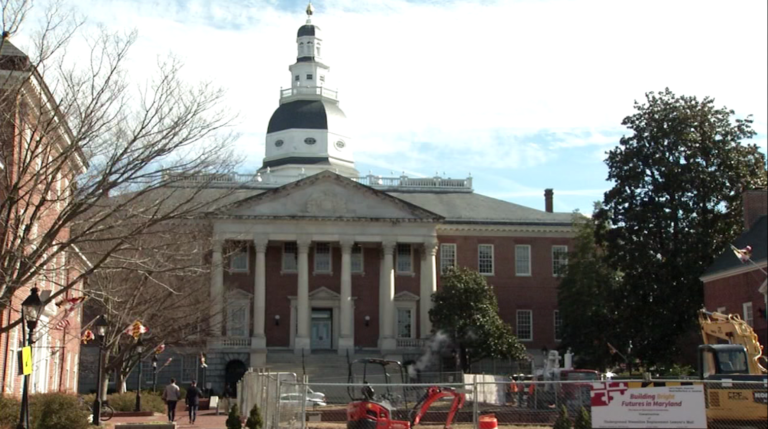 ANNAPOLIS, Md. – Maryland leaders are speaking out tonight following the release of the police bodycam footage showing the brutal arrest and beating of Tyre Nichols.
Nichols was pulled over earlier this month for reckless driving in Memphis, Tennessee. An altercation occurred between him and police that resulted in the 29-year-old fleeing on foot. He was eventually found and that's when five Memphis officers apprehended him using aggressive force that resulted in him tragically passing away three days later.
Law enforcement officials released the shocking bodycam footage Friday evening that shows officers restraining and beating Nichols during the traffic stop. This caused a wave of outrage across the country, including right here in Maryland where leaders from across the state are speaking out tonight, condemning the actions of the five police officers who have each been charged with second-degree murder.
Maryland Governor Wes Moore issued a statement, calling the actions by police inhumane.
"It's difficult not to fight back tears watching this video," Governor Moore stated. "The inhumanity that was shown to Tyre Nichols, a young skateboarder and amateur photographer, is intolerable by anybody, but especially by people whose job and responsibility it was to protect him. I'm thankful that the Department of Justice is engaged in this investigation, and these five individuals must be held to account for their barbarism. I know I speak for all Marylanders as we grieve with Tyre's family, friends, and community."
Maryland's Attorney General also issued a statement Friday evening, saying he stands with those who are outraged and shares in their grief.
"These videos, and the horrors that they portray, have been felt here in Maryland and across the nation. Protesting injustice is a proud American tradition, and I stand with you in peaceful opposition to the violence and degradation portrayed in these videos," Attorney General Brown stated. "As the Attorney General, I promise to uphold the ideals that all Marylanders share – that justice should not depend on race or wealth or geography, and that no person or profession is exempt from the rule of law. I promise to be present with our Maryland community while we reckon with injustice, and to listen and learn as we work together to ensure that the brutality that ended Mr. Nichols' life will never happen again."
All five officers with the Memphis Police Department – Tadarrius Bean, Demetrius Haley, Emmitt Martin III, Desmond Mills Jr. and Justin Smith – were terminated from their positions with the department and charged with second-degree murder in connection with Nichols' death, according to ABC News.
The bodycam footage of Nichols' violent arrest was released late Friday evening and can be found via ABC News.