Md. Governor Hogan announces opening date of first Eastern Shore mass COVID-19 vaccination site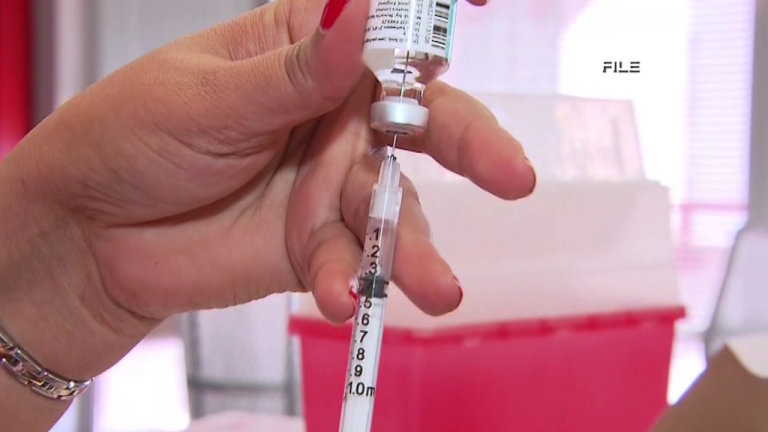 MARYLAND – Marylanders on the Eastern Shore now know when they will be able to access a mass COVID-19 vaccination site. Governor Larry Hogan announced today that the site will open by March 18th at the Wicomico Civic Center in Salisbury. "This will give us at least one mass vaccination site in every region of the state, which can administer thousands of shots per day," said Gov. Hogan.
TidalHealth will be the clinical partner, meaning that they will help to administer doses at the site. Gov. Hogan says as more mass vaccination sites start to open, patience is key. He adds that it's important to remember that even though the supply of COVID-19 vaccines is so limited right now, the state is actively working to get shots into as many arms as possible. "I know how frustrating this is for the many other people who are currently eligible and cannot yet schedule appointments because there are no vaccines available for them. The pace of daily vaccination is hitting a new high every day," said Gov. Hogan.
Gov. Hogan also announced he was told by White House officials Tuesday morning that the newly approved Johnson & Johnson vaccine will be sent out this week, but not next week. He says that's because the company already shipped out their entire inventory of the vaccine. "For more than a month, I've been pushing the White House to get other manufacturers to help with the production of some of the other approved vaccines. I was pleased to hear on a White House officials' call this morning with the governors Merck will now be helping Johnson and Johnson to produce vaccines," said Gov. Hogan.
Looking ahead at future allocations, Gov. Hogan says providers will be required to administer all doses they receive within one week of delivery. He says those providers will have to do so to be considered for priority allocations. "The goal here is to get the vaccine from the federal government deployed out into the arm of a person who needs it," said Gov. Hogan.
Plus, Gov. Hogan announced former CDC director Dr. Robert Redfield will be acting as senior advisor to state health officials. Dr. Redfield will advise the state in a number of areas, including vaccines and variants. "Vaccines are the most important gift of science from modern medicine. Today we have three approved COVID vaccines – Pfizer, Moderna, and now the J&J," said Dr. Redfield.