Washouts in Salisbury due to heavy rain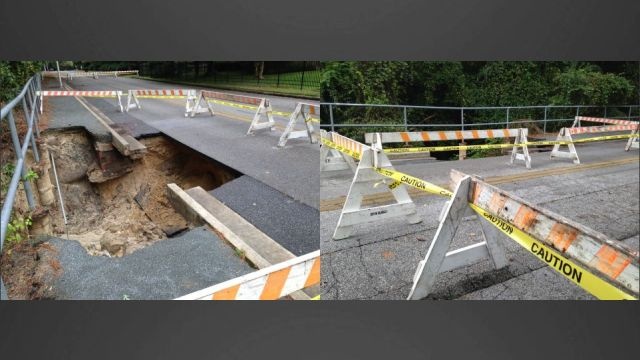 Officials say various washouts have occurred in Salisbury due to heavy rain.
According to officials with the city of Salisbury, a washout happened on North Park Drive in Salisbury because of the heavy rain. The road is apparently a small residential road, and officials have called a contractor.
The whole road will reportedly not shut down because the washout reportedly only occurred on the edge of the road.
Officials say there is also a sinkhole on route 13 and East William Street, officials say, the State Highway Administration is on the scene, and there may be a washout on Burton Avenue, secondary road.
Furthermore, the city of Salisbury says that they are keeping an eye on more rain because the high tide for Wicomico River is expected to happen at 3PM.
Officials reportedly began responding to the washout on North Park Drive around 7AM.
In the other washouts, officials say Public Works was responding.
There is no word on how long the damage will last.
No injuries have been reported in any of the incidents.