Milford State Representative passes away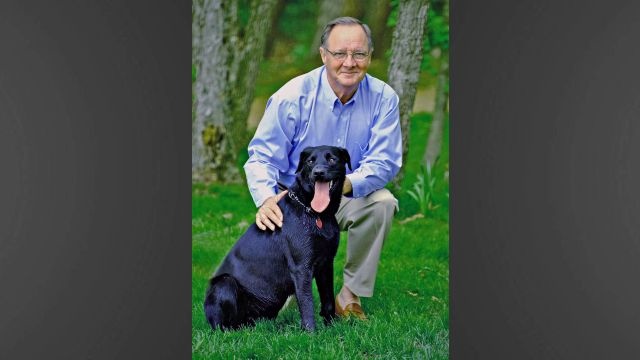 Delaware officials have announced that a Milford state representative passed away Wednesday morning.
Officials said, according to the family of Milford State Representative Jack Peterman, 74-year-old Jack Peterman died from an unreleased illness.
 
Peterman reportedly said in March, after surgery to treat prostate cancer, that he was not running for re-election in November writing to his constituents, "Throughout my life, I have always devoted my full commitment and energy to every job.  My responsibilities to you in public service demand that same commitment.  After a lot of prayer and soul-searching, I've decided not to seek your support and run for re-election this November."
Rep. Peterman was reportedly first elected to the State House of Representatives in 2010, and he was approaching the end of his third, two year term. He had previously served on the Kent County Levy Court as a commissioner and as president.
Many Delaware government officials have released statements:
Governor Jack Markell said "Jack was a fixture in the Milford community who was proud to represent his hometown in the General Assembly, where he continued the service he started over many years of civic engagement, I know his colleagues and friends admired the courage and determination with which he battled recent health challenges and I was saddened to learn of his passing today. My thoughts and prayers are with his family during this difficult time."
Congressman John Carney (D-DE) said, "I'm saddened to hear of the passing of Representative Peterman. As a life-long resident of the Milford community, Jack dedicated many years to public service in many roles. I will miss the sunny disposition and positive attitude he always brought to his work. There's no doubt that his dedication and determination will also be missed not only in the General Assembly but by those in Milford. Our thoughts and prayers are with his family and friends during this difficult time."
Speaker of the House Pete Schwartzkopf released a statement on behalf of the House Majority Caucus Wednesday saying  "Representative Peterman was an honorable and conscientious man who served his community of Milford with distinction and determination for much of his life. Even in the face of personal tragedy and hardship, his spirit for public service never weakened. While we may have been on opposite sides of many issues in Legislative Hall, Jack Peterman remained at all times a gentleman, and we are proud to have called him our colleague."
State House Minority Leader Danny Short, R-Seaford says "Jack Peterman was an inspiration to his colleagues in the General Assembly, over the last three years of his life, he was in almost constant pain.  There were many occasions during that period when his health would have been better served by his remaining at home, but he pushed himself to get to the capitol just to ensure his constituents were heard in the legislature."
State House Minority Whip Deborah Hudson, R-Fairthorne said,  "Jack was usually mild-mannered, but he was always ready to dig in his heels in defense of a position or an issue that impacted his district, he brought a unique perspective and insight to the public policy debate that cannot be replaced and will be missed for its absence."
Delaware officials say Representative Peterman lived in the Milford area his entire life where he graduated from Milford High School, and he was reportedly one of the only state legislators with farming experience as he worked in agriculture. Officials also say that Representative Peterman used to be a board member of the Frederica Senior Center, was a former president of the Frederica Lions Club, and a past board member of the Food Bank of Delaware.
Representative Peterman's passing reportedly leaves the 33rd Representative District Seat empty until voters choose his successor in fall's general election. The district which is located in southeast Kent County, includes the Magnolia, Bowers Beach, Frederica, Houston, and the northern portion of Milford municipalities.
Rep. Peterman reportedly dealt with health challenges in recent years.
Funeral arrangements have not yet been announced.