Bridgeville man arrested with guns and tactical gear during Laurel traffic stop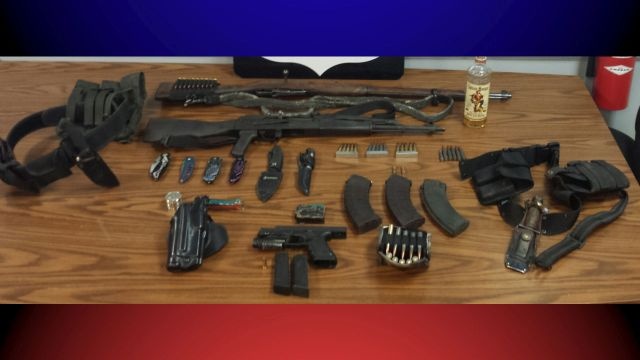 A Bridgeville man was arrested in Laurel on gun charges, following a traffic stop.
Laurel Police say on Wednesday night, Officers stopped a box truck for an equipment violation, on Route 13. During the stop, the driver, 29-year-old Michael Parsons, apparently admitted to the Officer that he was in possession of a handgun, and gave permission to search the vehicle.
Police say they found an assault shotgun, a AK-47, several rifles, a handgun, tactical gear and numerous rounds of ammunition were located inside the box truck. In the back of the box truck, Investigators say there was a family of three which one individual was an 11-month-old baby.
Due to a previous arrest, Parsons is reportedly prohibited from possessing firearms. Police say they then took Parsons into custody, and charged him with 8 counts of possession of a deadly weapon or ammunition by person prohibited, 1 count of carry a concealed deadly weapon by person prohibited, 1 count of endangering the welfare of a child, and 2 counts of possession of drug paraphernalia.
He was later released on a $37,600 unsecured bond, with a future court date. All the weapons and ammunition were seized as evidence, according to Police.