Va. farm recalls soybean sprouts over possible contamination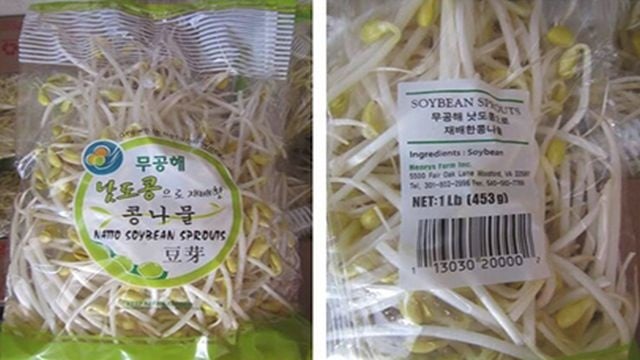 (AP) – A Virginia farm is recalling all packages of soybean sprouts distributed in that state and Maryland because of possible contamination by Listeria monocytogenes.
The Virginia Department of Agriculture and Consumer Services said in a news release Tuesday that Henry's Farm of Woodford was recalling soybean sprouts produced on or after March 1.
The products being recalled are1-pound bags of soybean sprouts in clear plastic bags labeled "Natto Soybean Sprouts" and 10-pound bags of soybean sprouts in black plastic bags labeled "Soy Bean Sprouts."
Officials say anyone who has the sprouts should return then to the store where they were purchased for a refund.
Listeria monocytogenes can cause serious and sometimes fatal infections in people with weakened immune systems.