UPDATE: Three charged in Wawa armed robbery investigation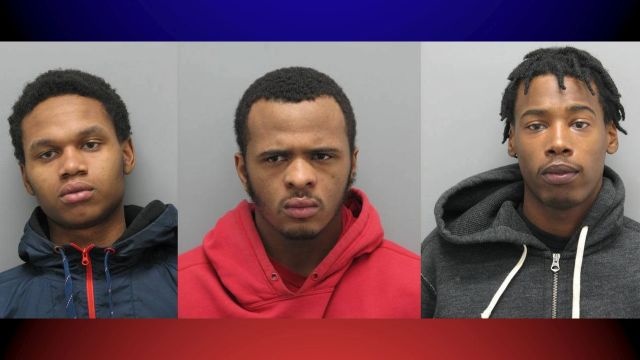 Three suspects that have been linked to the investigation of an armed robbery in Dover, which happened earlier this month, along with several other incidents throughout the state, are now facing multiple charges.
Milford Police say the investigation revealed that three armed men entered the Wawa on North Dupont Highway, in Dover, just before midnight on Tuesday, February 2, displaying handguns and demanding money.
According to records, the suspects were able to flee the scene with an undisclosed amount of money just before to police arrived. Upon further investigation, the three suspects in the incident were Anthony Stafford-Jordan, 19 of Wilmington, Devin Thomas, 19 of Newark, and Kameron Scott, 18 of Camden-Wyoming.
Officials say, these three men have been linked to several other incidents across the state of Delaware, and on Wednesday, Tuesday, February 17, they were taken into custody by the Delaware State University Police, then turned to Delaware State Police as a result of another investigation, eventually being turned over to Milford Police.
Milford Police say they charged Scott, Stafford-Jordan, and Thomas, in the Wawa robbery;  with first degree robbery, and second degree conspiracy, reckless endangering, aggravated menacing, wearing disguise during commission of felony and along with terroristic threatening charges.
Scott and Stafford-Jordan were additionally charged with possession of firearm during commission of felony, and carry concealed deadly weapon.
Stafford-Jordan was also additionally charged with offensive touching, while Scott was too, separately charged with possession purchase own or control of a firearm or ammo by a person prohibited charge.
Anthony Stafford-Jordan and Devin Thomas were both held at the James T. Vaughn Correctional Center on $165,500 secured, and $55,000 cash bond, respectively. Scott is also being held at the JTVCC, on a $180,000 secured bond.
Authorities say all three are scheduled for Preliminary Hearings at the Kent County Court of Common Pleas on Friday.