UPDATE: Milford PD investigating three suspicious vehicle incidents involving children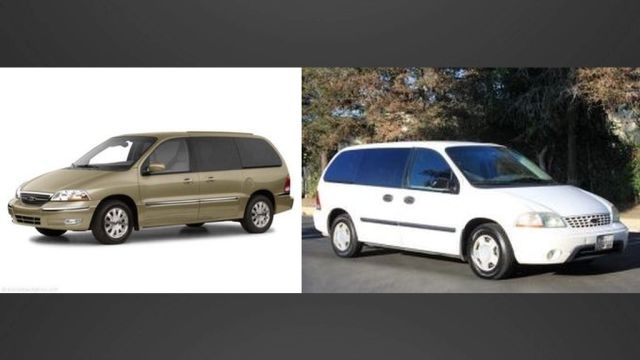 Stranger danger, a well known phrase, but so often ignored. The Milford Police Department says there have been three cases of a stranger soliciting a child just in the past few weeks.
The first incident happened on January 27th. Milford Police say a juvenile was approached by a man while waiting for the school bus on Staytonville Road in Lincoln. He described the man as possibly in his 40's with brown hair and unshaven wearing a black coat, driving a white caravan. The man apparently asked the student if they "needed a driver".
Another case on January 30th, a child was approached while sitting alone in a car in the Milford Commons off Route 113. This incident apparently also involved an older model white minivan possibly a Dodge Caravan. Police say a man in his 30s tried to get a juvenile to get out of a vehicle.
The third on February 9th around 3:40 PM, when a child was getting off the bus near Lakeview Avenue and Hall Place. Two women reportedly pulled up in an older model tan Ford Windstar van and asked the child to meet them at the old Milford Middle School. A witness apparently reported seeing the van stop, talk to the child, and then drive off slowly. They believe that the van had an out of state white license plate, possibly Maryland. All three juveniles acted smart and didn't go with the strangers.
Investigators say all three suspect vehicles are a similar color, and body style, with the victims and witnesses reporting different makes and models. Photos about are two similar vans that were identified by the victims, provided by Police.
Sergeant Robert Masten has been with the Milford police department for 15 years and he says cases like this, strangers soliciting a child, are not common.
Masten tells 47 ABC, "Fortunately it doesn't happen very often that's why we're encouraging parents to reach out and educate their kids."
That's after three separate reports of such cases. 47 ABC also spoke with a few local residents who say they've never seen this happen in their area.
Irvin Webb of Milford says, "We don't even hear anything about it I mean I don't I mean I think they have the amber alert sometimes but I don't hear too much about it."
Tom Bolmonte of Houston says, "You don't hurt kids that's about as low as you can get is to hurt kids because they're defenseless."
Just one reason officers are asking for the public's help.
Sergeant Masten tells 47 ABC, "A lot of times people are just afraid to be mistaken and intervene and report something that they might've misunderstood what they saw and I think that tends to deter some people. Regardless of what you see how small or little you think it is don't hesitate to report it, if you think you see something that's going down that's not right you know with a child don't hesitate to intervene."
Sergeant Masten says the most important thing you can do is educate the child on the importance and urgency of the situation. Milford Police are urging parents and children alike to be aware while outside, and to report anything suspicious to law enforcement. Anyone who believes that they may have information about these incidents is asked to contact Milford Police at 302-422-8081 or Crime Stoppers at 1-800-TIP-3333. Tips can also be submitted to our MyPD App, Facebook, or Twitter at @MilfordPoliceDE.