Judge schedules pretrial hearing in Freddie Gray cases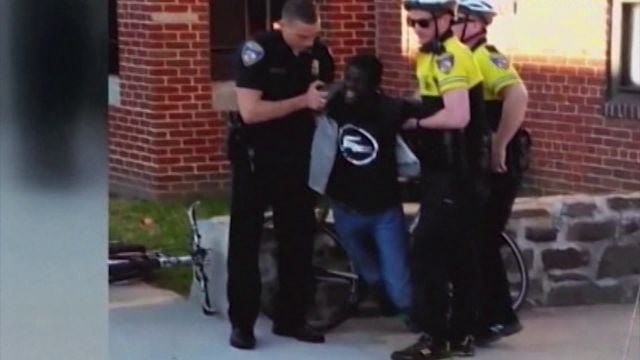 (AP) – A judge in Baltimore will hold a hearing next week to determine the admissibility of statements made to investigators by police officers charged in connection with Freddie Gray's death.
Circuit Judge Barry Williams has scheduled the pretrial hearing for Tuesday and Wednesday. The first of six trials is set to begin Nov. 30.
    
State's attorney's spokeswoman Rochelle Ritchie says the judge also will hear arguments about what information prosecutors must share with defendants.
    
Gray was a 25-year-old black man who died April 19, a week after suffering a spinal injury in police custody.
    
Five of the six officers have asked to have their statements to investigators thrown out because they allegedly were improperly obtained. One officer didn't give a statement. Three of the officers are black.