Tips for tuning up your motorcycle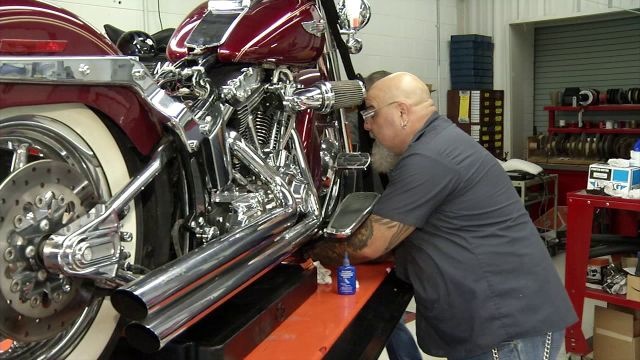 Before taking your motorcycle out for a ride, prepping it to ensure it is safe and ready to ride is very important.
47 ABC spoke with Rommel Harley Davidson of Seaford and they tell us the most important thing to check is your tires. Other parts of the bike that you should check before riding are the breaks as well as the oil levels.
Rommel Harley Davidson official Mike "Whiskey" Wroten tells 47 ABC, "I think honestly the biggest thing is tires I mean because you only have two of them so you gotta have two good tires. Your brakes, your oil levels, you know, if you don't have enough oil the bike will lock up and you're done."
Wroten says if you have issues with your bike its best to bring it to an authorized motorcycle repair center because car mechanics aren't as savvy with different parts on motorcycles.