Community comes together for addiction vigil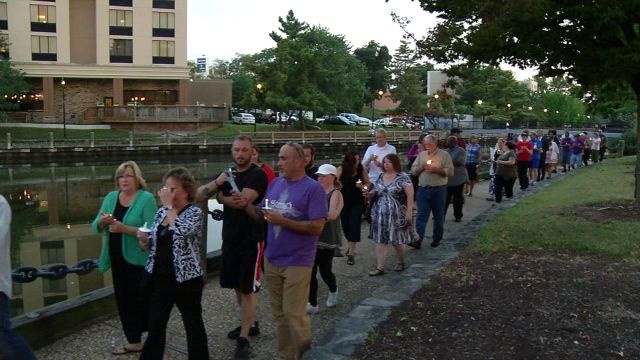 Early Wednesday night, a candlelight vigil was held for those impacted by heroin and opioid addiction.
It was hosted by "Shoulder To Shoulder", a support group of about 200 parents, moms, dads, grandmothers, grandfathers and family members of young adults who are battling the addiction.
Many of them were at this vigil.
A number of local leaders were also there showing their support in the search for solutions.
47 ABC spoke to a man who says he was once battling an addiction himself and is now an active member of shoulder to shoulder.
"My pride got in my way of asking for help. Don't let that happen to you, you know what I mean? Just suck up your pride, ask for help and pray and keep praying." Said Jeff Serres.
47 ABC's Emily Lampa spoke to a number of those present tonight who have fought addiction as well as their family members.
We have more on what they had to say as apart of her "Deadly Drugs on Delmarva" series tomorrow and Friday during the 47 ABC News Hour at 5:30 pm.