Official: Housing chief's lead paint remarks "ridiculous."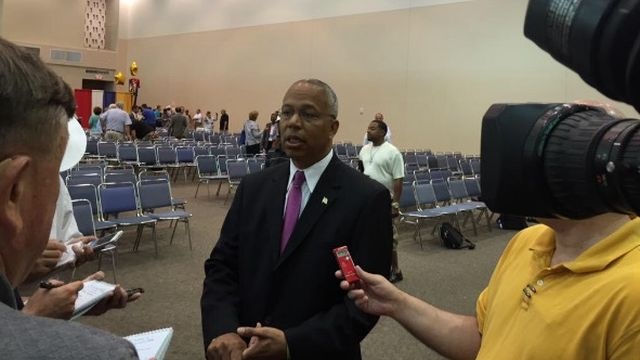 Lt. Gov. Boyd Rutherford says Maryland's housing chief's comments about seeking to limit liability of landlords in lead paint cases are "ridiculous."
Rutherford responded to questions Saturday about comments made a day earlier by State Housing, Community and Development Secretary Kenneth Holt. Holt told an audience at a gathering of county leaders that a mother could put a lead fishing weight in a child's mouth and then get the child tested for lead paint poisoning.
Holt told The Baltimore Sun Friday he used "an anecdotal story" to illustrate that landlord liability in lead paint cases should be limited.
Rutherford told reporters Holt never spoke to Republican Gov. Larry Hogan or senior staff about the idea. Rutherford says the administration has no plans to limit landlord liability in lead paint cases.
(Copyright 2015 The Associated Press. All rights reserved. This material may not be published, broadcast, rewritten or redistributed.)