Three students charged after stabbing at Cambridge-South Dorchester HS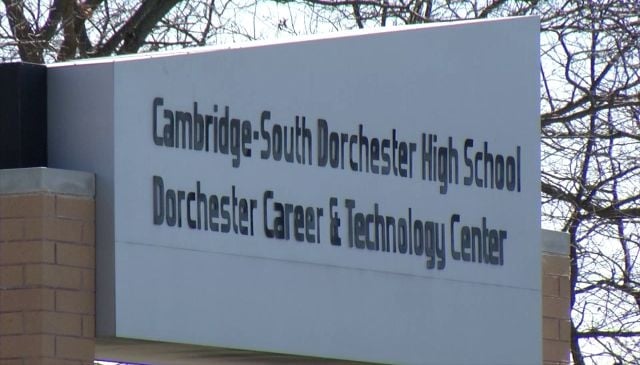 Three Cambridge-South Dorchester High School students are facing charges after a stabbing inside the school library this morning.
Dorchester County Sheriff James Phillips says a physical fight started just after 8:15 AM, between two girls ages 16 and 17. When the two were separated, he says deputies noticed a puncture wound on the 17-year-old.
At first, deputies reportedly thought the wound was from an ink pen, but after further investigation, they realized the 16-year-old used a small folding knife and passed it off to another student to get rid of the evidence.
"It's my understanding that they're both good kids, it's just something that has been building over the weekend and unfortunately they brought it to the school this morning and it spilled over," says Sheriff Phillips. "Now obviously it's going to have an adverse affect on their futures and it's an unfortunate situation."
All three students, including the 18-year-old who took the pocket knife, are facing charges. Sheriff Phillips says the 16-year-old is facing charges as an adult.
The 17-year-old was treated at a local hospital for the puncture wound and was released on Monday.