Mourning Charles Permint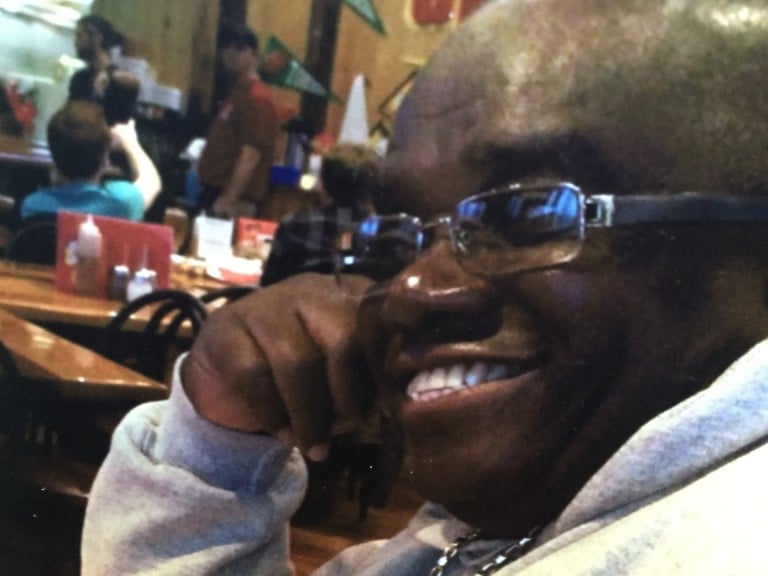 In an exclusive interview with 47 ABC's Emily Lampa, the family of Charles Permint shares their pain over his death.
"I'm going to miss him," Charles' wife, Ludmilla says tearfully. "He was a presence. And I'm just very very grateful that the lord put that man in my life."
Ludmilla clearly remembers the day she lost her husband, Charles. She was driving the car.
"I could see the headlight and the top, the hood, come right at me."
Delaware State Police say the driver of that vehicle was 26 year-old Rashai Harmon of Lewes.
Investigators say Harmon was driving his Chevy Tahoe westbound on Forest Road in Harbeson, Saturday morning, when troopers tracked him down. We're told Harmon was originally wanted by Delaware Authorities for violating his probation as well as for charges of Terroristic Threatening, Criminal Mischief, and Criminal Trespass.
Harmon allegedly took off when troopers attempted to pull him over. When he got to the intersection at Harbeson road, Harmon reportedly collided with the Permint's Kia Soul, traveling southbound.
Pictures of the Permint's car, after the crash, show significant front end and driver's side damage from the impact. Charles was sitting in the front passenger side seat.
Ludmilla admits she didn't immediately realize how serious the situation was. "He was on my shoulder, and I looked at him, and I said, 'He's okay – he's not bleeding.'"
Her concern then turned to her son Charles Junior and her granddaughter Amani, who were also in the car. Ludmilla says they was on their way to drop off Amani back home in Millsboro when the crash happened.
Despite her own pain and injuries she tells 47 ABC she found her phone and immediately called her daughter, Amani's mom, Julia Johnson, who wasted no time getting to the scene.
"When I finally saw her in the ambulance," Julia says, speaking of her 3 year-old, "Her face was covered in blood and she was still in her car seat."
Amani suffered a concussion and a fractured collarbone.
Charles Junior escaped serious injury in the crash. Since he suffers from Autism, his mother admits it may be some time before he comes to grips with his father's death. "He's in heaven," Charles Junior told 47 ABC's Emily Lampa. "And the Lord's taking care of him."
It wasn't until later that this family would learn from a medical examiner that Charles Senior suffered blunt force trauma to the chest, which killed him.
And incredibly, through all of this pain and grief, Julia was pregnant. Her due date was just days after the crash.
Since the baby was full-term, and because of the stress and concerns over the health of her unborn child, she asked her doctor to induce her.
And the joy breaking through their sadness, Isabella Marie, was born on Monday.
"If Julia did not have that child now," explains Ludmilla, "she would be…she's devastated already…but it would be another level."
"To lose my dad, and to have a new baby, is just so much," says Julia crying, "Even though I know that he's in a better place, it still hurts that he won't be able to meet her."
74 year-old Charles Permint, formerly a homicide detective in Philadelphia, moved to Delaware after retiring in 2001
Part of their family's healing is sharing stories of his fortitude as an officer and his strength as the head of this family.
"I loved him very much," Ludmilla says through tears. "I'm grateful for the 31 years that we had together. I'm grateful for all he did for the family and I'm going to miss him."
Permint's family tells 47 ABC he was a man with a good sense of humor, charming, and always willing to assist anyone who needed help.
His funeral is this coming Monday at the Lewes Church of Christ.
We're told it's open to the public and that a number of his friends and former co-workers from the Philadelphia Police Department will be there to pay their respects.
Rashai Harmon faces charges of Murder 2nd Degree, 2 counts of Vehicular Assault 1st Degree, 2 counts of Vehicular Assault 2nd Degree, 4 counts of Reckless Endangering 1st Degree, Possession of a Deadly Weapon during the Commission of a Felony, Endangering the Welfare of a Child, Disregarding a Police Officers Signal, Second Offense DUI, Possession with the Intent to Deliver Heroin, Possession with the Intent to Deliver Crack Cocaine, Possession with the Intent to Deliver Marijuana, Possession with the Intent to Deliver Powder Cocaine, Resisting Arrest, and multiple other traffic offenses.
Harmon was in court Thursday for his preliminary hearing in Georgetown.