Unity Square: What the future of downtown Salisbury will look like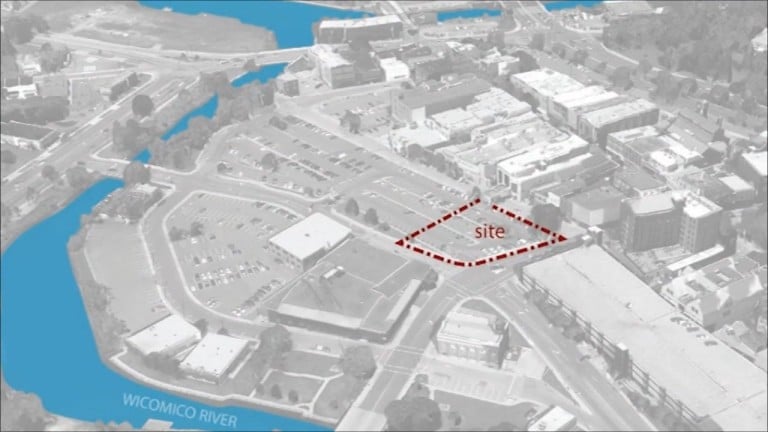 SALISBURY, MD- A new look for downtown Salisbury is fully approved, funded, and set for a groundbreaking before the year's end.
The Unity Square project will transform the downtown Salisbury parking lot into a walkable park, with greenery, picnic tables, and a more people-forward space compared to the current car-centric design according to Greater Salisbury Committee President Mike Dunn.
Dunn tells 47ABC that the parking lot that sits behind the downtown plaza was originally constructed as a temporary fixture 60 years ago, tearing down historic buildings to make way for cars to park. He says that design has persisted until the current day, but the new park will make the space worth visiting, not just parking, and could help drive development to the area. 
"It's going to be remarkable, to have this space to sit and eat lunch, and come Christmas time have ice skating rinks, to have the Christmas tree lighting, it is the welcome mat to downtown Salisbury," Dunn said.
He says having the space would attract new businesses to the area, and help to create a central location for foot traffic, similar in theory to central park and others. He tells us with the plans to build new apartment building in the area coming online in the next few years, the park will serve as the center to that new development, though not linked financially or in construction with any private development.
He says the project will not reduce the amount of parking available in downtown, as the design will stager the spaces within walking distance of the Plaza.
The project is slated to be completed by 2023.