"We are next"- LGBTQ groups react to leaked Scotus opinion overturning Roe v. Wade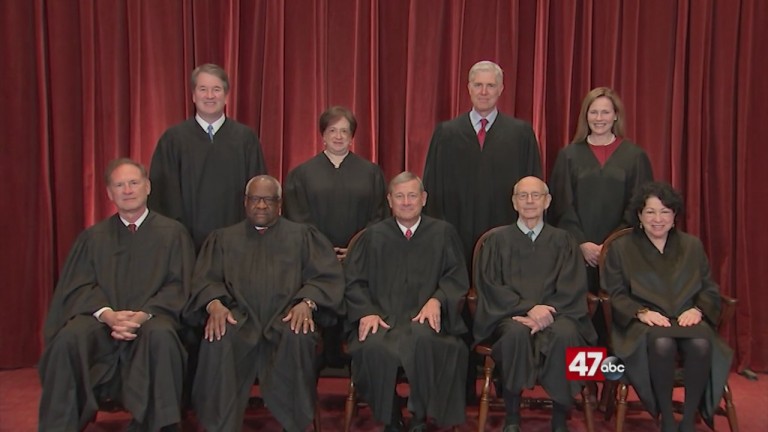 DELMARVA- Advocates for LBGTQ rights are on edge following the leaked opinion from Supreme Court Justice Samuel Alito that seeks to overturn Roe V. Wade. The advocates fear the language being used to strip abortion after nearly 50 years of access won't stop at just abortion.
Gay rights organizations across the country including the plaintiff in the 2015 court case that made gay marriage legal say they believe gay marriage and gay rights are next.
They say the ruling argued that because the right to an abortion wasn't explicitly in the constitution it wasn't protected.
LGBTQ advocate group Salisbury PFLAG says;  neither are gay rights, and they fear gay marriage could be the next to be struck down by the Conservative majority court.
"Obviously we are next," said Director Mark Delancey, adding "abortion rights as we know them have been in place for 30 years gay rights have been around for seven."
Delancey says, similar to Roe v Wade, the federal reversal would push the decision to the states.
He says that would lead to 30 states outlawing gay marriage and 12 states criminalizing homosexuality.
He tells us that's why advocates need to work to pass laws on the state level- and expand rights in local statehouses.
Maryland has one of the most protections of any state, but he says that isn't enough.
"It puts a lot more pressure on the states and pressure on education, housing, employment opportunity, and everything so when it comes down across the board it creates this pressure on states so there has to be more legislative review and push back," he said.
Delancey says even though Justice Alito specifically said gay rights is exempt from the opinion Delancey says he doesn't believe him. He predicts in the coming weeks more states will introduce anti-gay laws, specifically drawing language from this leaked opinion, and those laws might go before the court and determine federal gay rights.