TidalHealth enters "crisis status" for first time in its 125-year history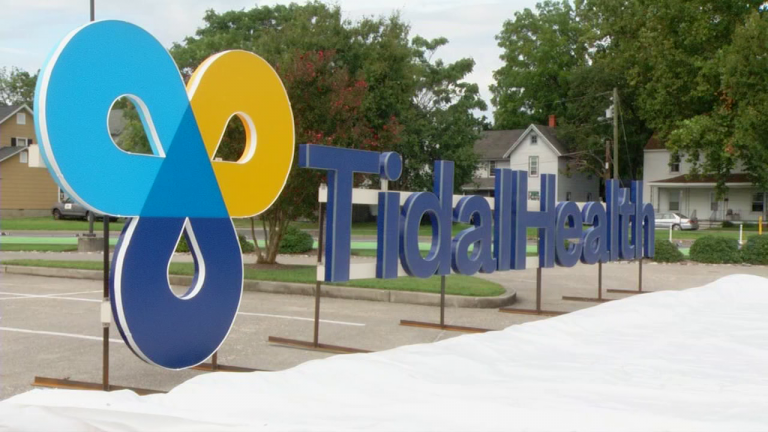 SALISBURY, Md. – For the first time in its 125 year history, TidalHealth Peninsula Regional has entered a crisis status.
TidalHealth is now the 13th hospital in Maryland to implement a crisis status. Hospital officials say the COVID-19 pandemic has put an immense strain on the health care system, due to lengths of stay and high volumes of patients. Since December 1st, 2021, TidalHealth facilities have seen a 300% increase in COVID-19 patient admissions.
Crisis standards of care are only used in the time of an emergency, when the demand for health care exceeds a hospital's ability to provide it. TidalHealth says the decision comes after careful consideration and discussion, and is based off of CDC recommendations. "We remain fully committed to providing the best and safest possible care, but it is becoming extremely challenging with the anticipated holiday surge in cases now occurring," said TidalHealth CEO Dr. Steve Leonard.
TidalHealth is keeping its no-visitor policy in place, and is working to relocate staff where they are most needed. Plus, wait times for services and in the emergency department are expected to increase. TidalHealth is asking the public to only use emergency departments for life-threatening issues. People with less severe illnesses or injuries are encouraged to pay a visit to their primary care provider or urgent care center. TidalHealth is not offering COVID-19 testing at any of its locations.
The crisis status will be reevaluated over the next several weeks. However, TidalHealth officials warn that CDC pandemic models are predicting COVID-19 numbers to increase even more during that time. TidalHealth says they will continue to monitor the situation, and make adjustments to the crisis status as appropriate.