HVAC parts shortage across Maryland affecting eastern shore business, long waits for customers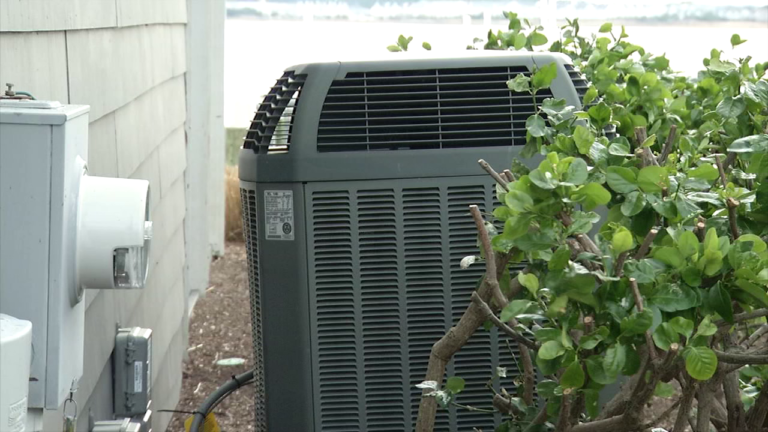 SALISBURY, MD- Air Conditioning materials are in low supply and high demand as manufacturing recovers from covid-19  is leading to longer wait times for parts- and repairs.
OEM manufacturers have been slow to create and ship parts, creating a strain on the supply chain, resulting in a shortage of AC units in Maryland and the Eastern Shore.
HVAC Services in Salisburythey say they are working around the lower supplies but find it frustrating to not have supply catch up with the demand, in light of the record-breaking heat. 
"We were hoping for a normal wait time on these things so it's disappointing to see these backups are happening again," said Real HVAC Marketing and Sales assistant Kayla Harrison.
Harrison told 47ABC strenuous use of A/C during the heatwave caused many units to suffer problems, and the parts for repairs can often be weeks away.
"It's hard especially when an elderly person calls or sickly person calls and there's nothing that I can do at that moment to help them," she said.
Real HVAC Sales Vice President Chris Walls says his businesses stocked up many of the materials, but not all were available.
"Right now I'd say we are good for the next 30 to 40 days of what we have right now maybe then it's gonna be a bit of a scramble," Walls said. 
Walls believes his businesses have some leeway before it is fully disrupted, and says he works on 5-6 units a week currently.
But his business can't make the parts themselves, instead of relying on distributors like United Products in Salisbury, who currently have extensive backlogs due to the shortage.
United Product Sales Manager Bill Scherer told 47abc that residential units were 10-12 weeks overdue, with commercial units falling even further behind.
Walls says they've had to get creative to help people stay cool while they wait for the parts.
"We are trying to limp something along, maybe use a generic motor so people can have air condition," he said.
Wall and Harrison say they've seen a number of problems with thermostat units, which when compromised can render an entire system, useless.
"They have little breakers that stop working and that can shut your whole system down and having to wait for 2 to 3 weeks is very frustrating for people because it's this little piece but it's stopping them from having AC," Harrison said. 
Walls told 47ABC the shortage doesn't just make new parts harder to find, but more expensive too.
"Unfortunately it's like anything else groceries or anything else there's that increase we've gotten hit with and we try not to pass that to the customer," Walls said.
He believes the best course of action for customers is to do their best to maintain their current HVAC systems, performing preventative maintenance on cheaper parts such as air-filters, before they break and lead to more expensive repairs, with longer waits for parts.