DEVELOPING: Police investigating fatal shooting in Smyrna Middle School parking lot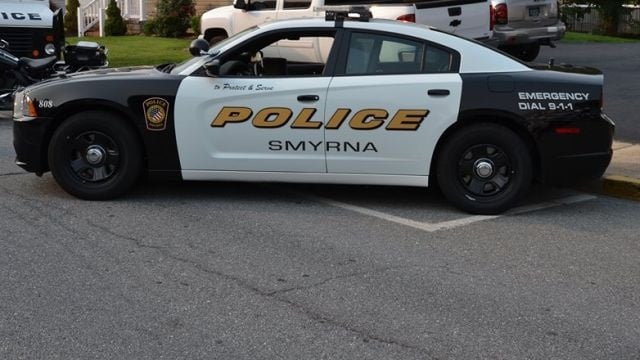 SMYRNA, Del. – Smyrna Police are currently investigating a fatal shooting that took place Tuesday morning in the front parking lot of the Smyrna Middle School. We're told the incident took place at approximately 10:15 a.m. Police say the involved victim was not a student.
Delaware State Police have confirmed that the victim was a 38-year-old female from Smyrna. They say the homicide is connected to a domestic issue. Police say the victim got into a verbal argument with a 47-year-old male suspect in the parking lot. It escalated, and ended with the suspect shooting the victim. The suspect then drove off. Smyrna Middle School's school resource officer was the first on the scene, finding the victim with a gun shot wound. The SRO gave first aid and CPR until EMS got to the scene, who later pronounced the victim dead.
Police say about 350 students were inside the building at the time of the incident. All schools in the district went into lockdown.
Meanwhile, Smyrna Police Department detectives began following leads, and contacted the Delaware State Police homicide unit for assistance. Delaware State Police were able to quickly find the suspect, and tried to initiate a traffic stop. Police say he took off, leading troopers into Maryland, where Maryland State Police took over the chase. The suspect eventually lost control of his car in Galena and hit a tree. He was then air lifted from the scene, and is now being treated at a hospital in Maryland.
Police say they are still in the early stages of the investigation. But, they do know that the victim and suspect are family members of some kind. Police say they are still looking into what sparked the argument and how exactly it ended with a homicide. All staff and students are safe and accounted for at this time. There is no threat to public safety.
Details are limited as this investigation is in the early stages. More information will be released as it becomes available.