Third case of equine West Nile Virus confirmed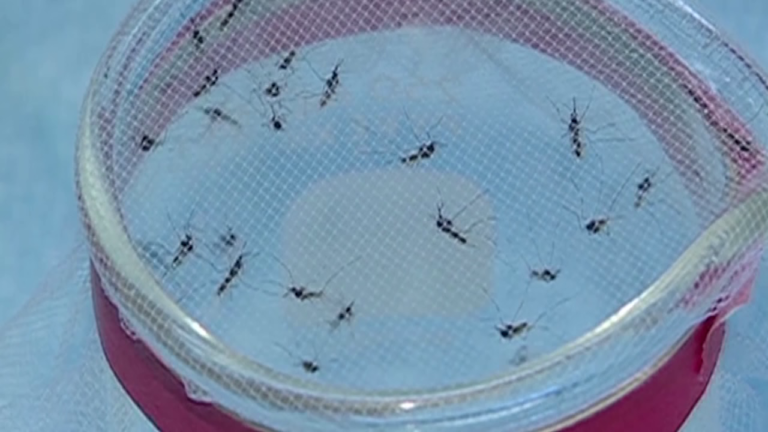 DOVER, Del. – Delaware's third case of equine West Nile Virus (WNV) in 2018 has been confirmed by the Office of the State Veterinarian.
The reported infected horse is a 10-year-old pony gelding, purchased on August 27th from a Pennsylvania livestock auction and transported to New Castle County, DE. Three days later, on August 30th, the pony was observed leaning and walking sideways, while simultaneously running a fever. His condition began to deteriorate, and the National Veterinary Services Laboratory confirmed the diagnosis on September 7th. Although it is unknown what the horse's vaccination history is, he is reportedly improving.
In August, a 3-year-old Standardbred mare with an unknown vaccination history, and a 2-year-old Thoroughbred mare who was not up-to-date on vaccines were also diagnosed with WNV. Both horses were residing in Kent County. The Thoroughbred had to be euthanized due to the severity of its illness.
The State Veterinarian urges horse owners to have their horses vaccinated against West Nile Virus and Eastern Equine Encephalitis (EEE) as soon as possible. We are currently in peak mosquito season, and both diseases are transmitted to horses through mosquito bites. EEE infections are said to be fatal in 70 to 90 percent of cases, and WNV in 30 percent of cases.
If you would like more information about WNV or EEE:
For questions about human health, please contact the Delaware Division of Public Health at 888-295-5156, or 302-744-4990.
For questions about animal health, please contact the Delaware Department of Agriculture at 800–282-8685 (Delaware only), or 302-698-4500. Ask for the Poultry and Animal Health section.
For questions about the state's mosquito control program or mosquito biology, please contact the Delaware Department of Natural Resources and Environmental Control's Mosquito Control Section at 302-739-9917.