Security measures in place for National Folk Festival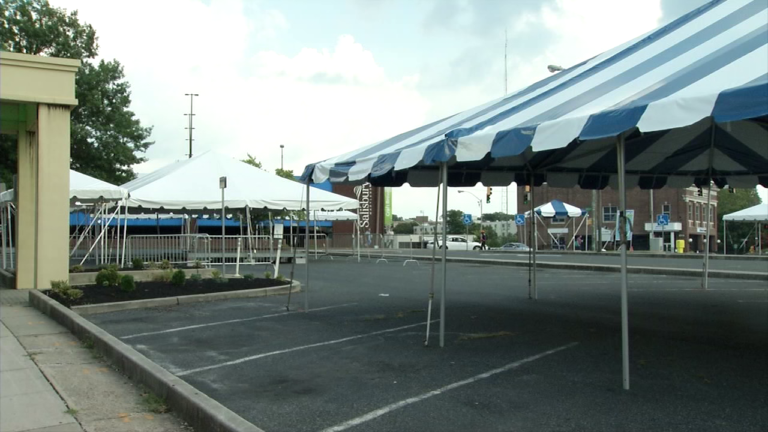 SALISBURY, Md. – Despite possible rain this weekend, the National Folk Festival will still shine on through.
For the past year, law enforcement agencies have been setting up plans to make sure that everything runs smoothly.  The Salisbury Police department set up a giant floor map to mark out what to expect, as you can see here:
We're told their biggest concern is the influx of people in one area. Because of that, Salisbury PD is going to be completely staffed on and off site.
They have partnered with the Worcester and Wicomico County Sheriff's Departments, MSP, and Homeland Security.
You'll see officers walking around, but if you need assistance there will be a command bus. SPD Captain Rich Kaiser tells 47 ABC, "Our command bus will be at the corner at West Main and Mill Street that bus will be staffed with law enforcement officers. Certainly stop by or report some kind of issue."
Beyond that, there will also be a reunification center, just in case your child is lost or gets separated. For 15 minutes, the child will stay there until they are moved to the command bus. From there, they will alert the seven stages that there's a missing child.