Inside look at Atlantic General Hospital's newest cancer care center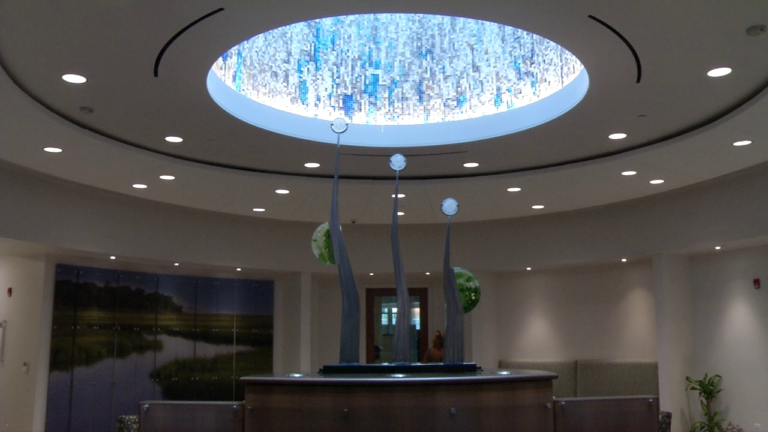 The doors are wide open for Atlantic General Hospital's newest cancer center. 47 ABC is the first one to check it out with a sneak peak before their grand opening.
Inside, they have tones of blue that are meant to sooth patients during a rough time.
But beyond the decor, it's what's happening behind closed doors that's saving lives. They treat a variety of cancers from breast cancer to lung cancer.
From oncology to radiology, everything is done under one roof. Dr. Rabinda Paul, an oncologist at the cancer center says this is crucial.
"Once people are diagnosed with cancer they go through a lot of stress, if they have to travel back and forth that puts them on additional stress," Dr. Paul says.
Reducing stress was the motivation behind building this brand new facility in Berlin. It's an area that deeply needed it. Worcester County's death rates from cancer are the highest among Delmarva. Ten percent higher to be exact.
Berlin now has this 18,000 square-foot facility at it's fingertips to help anyone in need. But besides the new equipment and features, we're told it's the staff that's changing lives.
Jack Burbage, the Co-Chair for Atlantic General Campaign for the Future tells us, "You can build the best facility in the world but if you don't staff it with good qualified, educated people you don't have anything and we have that here."
Their grand opening and ribbon cutting will take place July 11 starting at 4 PM. They will provide tours and will also have a meet and greet with staff.