UPDATE: Two arrested after allegedly shooting 20-year-old in the back in Dover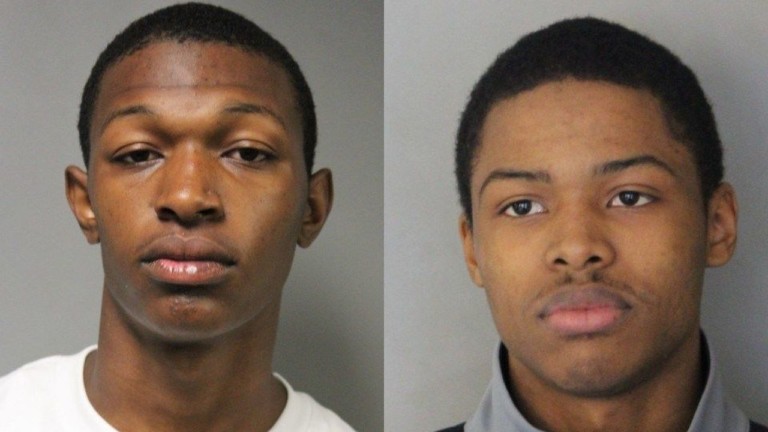 Two men are in custody after police say they stole handgun ammunition days before the slaying of a 20-year-old Smyrna man, in Dover.
The Dover Police Department says on Monday, 18-year-old Eugene Riley, of Milford, and 19-year-old Ahmir Bailey, of Lincoln, were taken into custody during a traffic stop. While investigating the shooting death of 20-year-old Jameir Vann-Robinson, of Smyrna, police learned that the victim and a friend were exiting a Mitscher Road home following a house party early Sunday morning. Authorities report that while walking back to their vehicle, the victim was involved in a verbal argument with the suspects.
According to the report, Riley and Bailey then fired several shots which struck the 20-year-old victim in the back. Law enforcement says the suspects were in a silver Chevrolet Cobalt prior to the shooting and they were found in the same vehicle at the time of their arrest.
According to Dover PD, it was discovered that Riley and Bailey were in Dick's Sporting Goods on Friday looking at ammunition. After reviewing surveillance footage, detectives say it was determined that the suspects had taken several boxes of handgun ammunition from the store. Authorities report that after the arrests of the suspects, a search warrant was executed at a residence, on Cubbage Pond Road, in Lincoln. Police say the search revealed a loaded .40 caliber handgun, a box of 9mm ammunition, and a loaded 9mm magazine.
Law enforcement says it was discovered that the handgun was reported stolen in a burglary that happened three days before the Dover shooting. The burglary is currently being investigated by Delaware State Police.
Both Riley and Bailey were charged with murder 1st degree, possession of firearm during commission of felony, possession of firearm by person prohibited (2x), reckless endangering 1st degree, conspiracy 1st degree, possession of a stolen firearm, shoplifting under $1,500, and conspiracy 3rd degree.
The 18-year-old and 19-year-old were committed to the James T Vaughn Correctional Center in default of $530,500 cash bond.