Dine out 2 help out campaign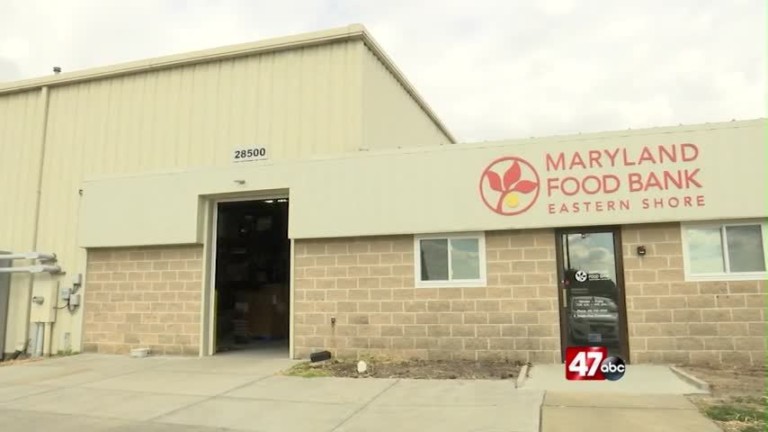 Food insecurity effects many across the nation,including those here on the shore .
In an effort to help, officials are launching the Dine Out 2 Help Out campaign.
According to Jennifer Small,managing director of Maryland Food Bank Eastern Shore, the food bank has been working on different campaigns and finds this one to be a great opportunity to spread the word about food insecurity.
"Several years ago Maryland food bank was looking for opportunities to really start raising awareness throughout our state and what better resources than to partner with culinary groups and local restaurants."
More than 45,000 people on the shore are food insecure. This initiative allows local restaurants to pitch in and help by donating part of their proceeds.
"Its really important to have partnerships such as the collaborative restaurants that were working with because we're able to increase the amount of meals." says Small.
Local restaurants like a Touch of Italy and Hooked will be among the list of many working with the food bank.
"We help all kinds of organizations. This is not our first time helping the Maryland food bank . It's a great way to promote our business and to help the community as well," says Greg Shahady ,general manager of Hooked in Ocean City.
Peter Scioli, manager of Touch Of Italy also says,"Anything that we can do to help with the food bank or anybody with anything would, make us feel good to help other people."
From March 19th to March 22nd, locals can help make a difference by dining out more to enure more meals are given out.
"We want to urge everybody go dine out to help out. Go support these restaurants. Help support the Maryland food bank. five percent of gross sales during the campaign are going to come back and help us feed our families in need," says Jennifer Small.
This opportunity allows locals to enjoy their meals by knowing that someone else is not going hungry.
"They just come in and have a meal and they did their good deed for the day," says Greg Shahady.
Here on the Eastern Shore the food bank is partnering with three restaurants in Ocean City: Touch of Italy, Bayside Skillet and Hooked.
Also in Salisbury, Fratelli's will be participating.
If you'd like more information on the Dine Out To Help Out campaign, click here.