Demolition has begun at the 94th Street mall in Ocean City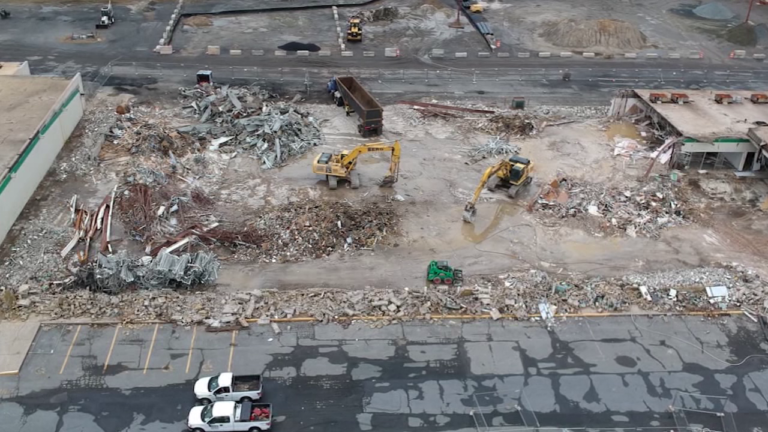 An eyesore in the heart of ocean city is getting ready for a complete makeover.
Demolition has begun at the Ocean Plaza Mall on 94th Street.
We're told the interior section of the mall has been vacant for some time but now it's coming down.
Even though demolition is ongoing, the site itself does not have a new plan in place.
For now, the first step is to just tear down the mall. And locals are already excited for new developments in their area.
Because local matters, we spoke to residents and asked them if there was anything they wanted to see pop up at this new facility.
Some were saying a multi-cultural center would be a great asset. Others mentioned a Target, while some suggested more condos.
This entire process can take months but they hope to have the demolition completed by the summer.
All of the businesses right next door such as Rose's and Acme will remain open.