Delaware overdose death rates appear to be decreasing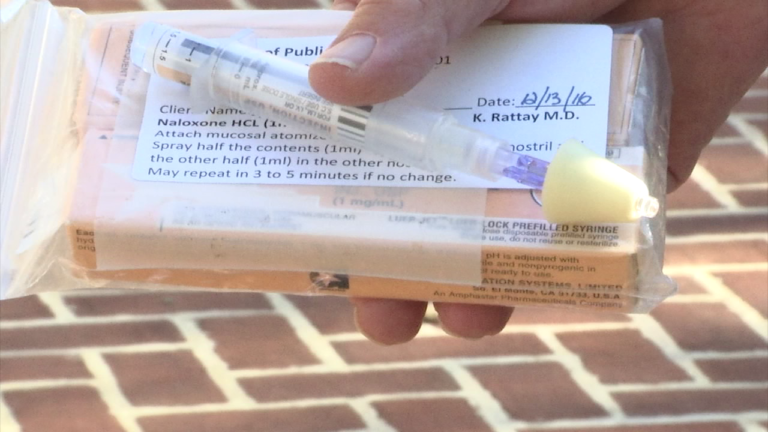 Overdose death rates in Delaware appear to be dropping. So far this year, we've seen 182 deaths from drug overdoses, but in 2016, we saw a staggering 308.
With only two months left in the year, things seem to be looking up but health officials in Delaware say it's too soon to be sure.
Jill Fredel, the Director of Communications for Delaware Department of Health and Social Services said, "No matter what the numbers are, we are just losing too many people to overdoses every, almost every day."
Drug overdoses affect families across the country every day.
David Humes, a Delaware native who is now an active member of a group called atTAcK Addiction, lost his son to a drug overdose a little over five years ago.
Humes said, "He had 17 months of sobriety and he was out with some friends really reclaiming his life. They were really good people in his life. And he ran into some of his old running mates. He went off with them and thought you know maybe he could use heroin one more time and when he was with them he overdosed."
David Humes is now an advocate for Naloxone, a medication which could have saved his son's life.
Fredel said, "Naloxone is that antidote. It reverses the effects of an overdose as long as it is used within 3 to 5 minutes right after someone has overdosed we can bring them back."
Humes believes Naloxone might be behind the potential decrease in drug overdose deaths this year. He said, "I just think the evidence is the more Nalaxone is out there, the more lives that are saved."
Fredel said, "Anybody who is suffering from the disease of addiction you know its a brain disease and the most important thing after having Naloxone nearby or available is convincing that person or getting them into treatment somehow."
Overall, drug overdose is still an epidemic, and state health officials say it is too soon to tell whether or not we will actually see a decrease this year.
Fredel said, "So I suspect the numbers will be higher at the end of the year when the Division of Forensic Science goes through all of the deaths and we have a really good accounting."
If you are interested in learning more about resources for Delawarians battling addiction, you can visit HelpisHereDE.org
As previously mentioned, David Humes is a member of a non-profit group called atTaCK Addiction. The group is dedicated to raising awareness about the disease of addiction.
AtTaCK addiction is not so much a support group, but rather a group determined to make a difference in the state of Delaware. They say they strive to bring change to existing drug policy.
The group was started in 2013 by two people who had lost a child to a drug overdose.
Humes said the non-profit is now hard at work trying to decrease overdose rates and provide resources to those in need across the state of Delaware.
Humes said, "We've also opened safe houses for both women and men in this state and we're working toward really pushing hard to opening up a recovery high school for young people that have had addiction issues, but don't want to go back to the same environment."
AtTaCK Addiction is hoping to get that high school in January but if not, they are hoping the school can come about by next September.