More liberal rules might come to US striped bass fishery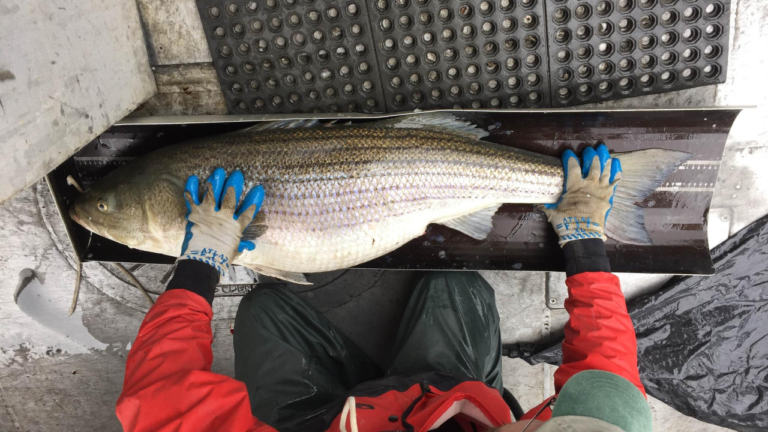 (AP) – Interstate fishing managers are considering liberalizing rules for commercial and recreational fishing of striped bass along the East Coast.
The regulatory Atlantic States Marine Fisheries Commission says the possibility of new rules arises from concerns raised over economic hardships in the fishery in the Chesapeake Bay.
The commission says rules enacted in 2015 required reductions in catch of striped bass. But an updated assessment of the stock last year showed that striped bass aren't being overfished.
A draft of new rules is expected in May.
The striped bass has been fished commercially from Maine to North Carolina over the past 15 years. Fishermen have caught more than 5 million pounds of the fish every year since 1997.
It's the official state fish of Maryland, South Carolina and Rhode Island.