UPDATE: Cause of death determined in fatal Salisbury fire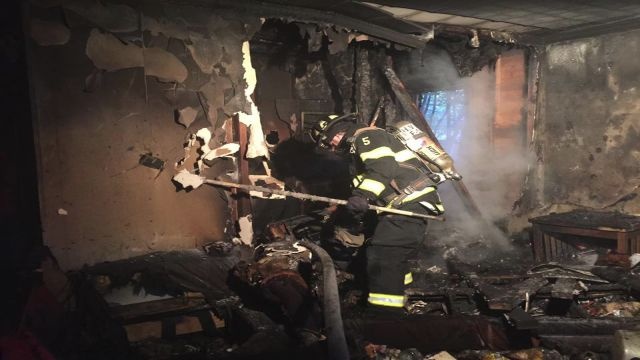 The Office of the State Fire Marshal in Maryland has released the cause of death for the victim killed in a Salisbury house fire on October 24.
The fire happened on Pryor Avenue, and officials have identified the victim as 42-year-old Michael P. Webster. Webster was reported to have been the only occupant of the home.
The Office of the Chief Medical Examiner has determined the cause of death to be smoke inhalation.
According to the report, Deputy State Fire Marshals concluded that Webster knowingly spread a flammable liquid throughout multiple rooms inside the home and ignited the liquid with an open flame.
Because of these actions, officials list the cause of the fire as intentional.
Firefighters from the Salisbury Fire Department and Hebron Volunteer Fire Department controlled the blaze in about 45 minutes.
Damage to the structure and contents was listed at about $30,000, and smoke alarms were found to be present in the home, but is it unknown if they were activated.