Howl-O-Ween took over OC's Boardwalk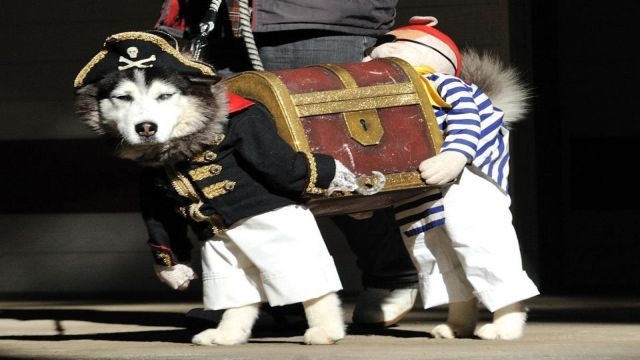 OC-toberfest is a two-weekend Ocean city event that hosts a number of different vendors and parades. 47 ABC attended the 5th annual Howl-O-Ween event on Saturday, where folks brought their dog and even cats out for a costume competition.
"This is Champ Ross," said Amber Ross, pointing to her puppy. "And we've come for the last 5 years, he's only 5. And it's really gotten big, I think the first year it was like 50 dogs and last year I think it was over 100 got in."
Over 140 different dogs stood in line with their owners on the boardwalk, near N. Division Street, dressed up showcasing their creativity.  47 ABC counted at least 100 spectators on Ocean City's historic Boardwalk; sitting back, relaxing and cheering on their favorite contestant. Each entry got their moment in the spotlight, some paired with matching owner costumes. 
The event was free to participate in but donations of pet supplies and monetary donations were collected to benefit the Worcester County Humane Society.
"Special events invites us each year to come out," said Terri Mahoney, a Humane Society participant. "We benefit each year by coming out and people donate either donations monetary wise they bring food and treats and things and it really helps out at the shelter."
The Humane Society passed out treats for the dogs and great information to their owners on how to keep their furry family member happy. Additionally, they had a bucket on their information table for donations. By the time we caught up with them, they told us they had raised a little over $500 and they were positive they'd raise more by the end of the event. All the funds raised will go right back into the Worcestor county humane society to maintain sheltered animals and help them find new homes