Princess Anne police debut new uniforms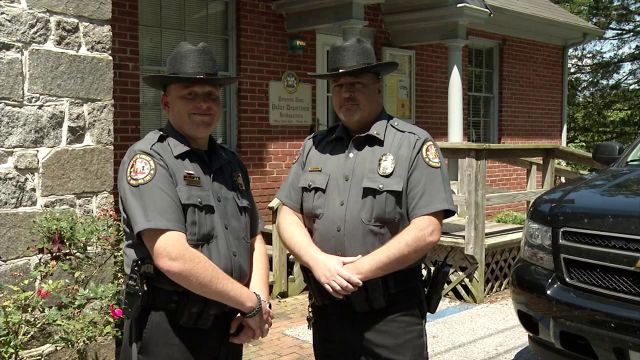 Money originally used to buy drugs has been used to buy new uniforms for the Princess Anne Police Department.
Monday the police department unveiled their all new shirts, pants, name plates and badges and had the department chaplain bless them.
Police tell 47 ABC last year they seized $40,000 and that the department chose to use a chunk of that money to replace their old uniforms.
The department traded in their old police blues, which were given to the department around 1999 from Baltimore city for a completely new look and color.
"I'm very proud of them. The guys went to the town meeting last night and we unveiled them before the town commissioners and a lot of good comments already, I think we look a lot sharper, more professional police department," said Chief Timothy Bozman.
According to the police department they are the only one on the shore with that style of uniform.