Northern Snakeheads found in ponds in Maryland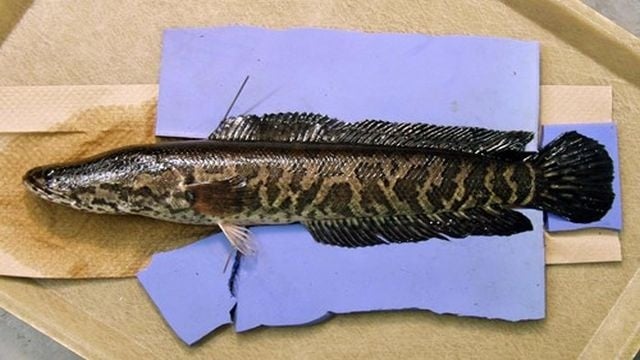 Northern snakehead fish have been caught in Wicomico and Queen Anne's counties and may be breeding in the waters.
Signs from the Maryland Department of Natural Resources urge anglers to report as much information as possible if they catch a snakehead fish and kill any they catch. In Maryland, Delaware and Virginia, it is illegal to possess or release a snakehead. The penalty is a fine up to $25,000 and 30 days in jail.
A DNR biologist says the organization believes the fish are reproducing in Queen Anne's County. Another says the snakeheads arrived in Wicomico County because of a high water event.   
The DNR said in a statement that snakeheads "breed rapidly and prey on native fish. In abundance, they can upset the local ecological balance."