UPDATE: PGA Tour contributes to UMES' Sifford Fund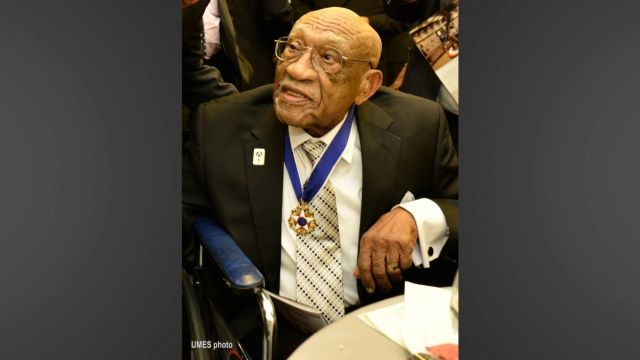 The University of Maryland Eastern Shore says they have another large donation for their new golf management studies scholarship.
UMES announced on Friday that the PGA Tour has donated $10,000 to the Sifford Fund. Last week, Tiger Woods donated $10,000 to the fund as well. The scholarship is named in honor of Charlie Sifford, the first African-American to play on the PGA Tour, back in the 1960s.
The fund will be available to undergraduates studying PGA golf management, at the University.
"Dr. Sifford was a trailblazer and true role model who displayed tremendous dignity, courage and spirit throughout his career," said Charlie Zink, Co-Chief Operating Officer of the PGA TOUR. "He provided inspiration to aspiring players of diverse backgrounds and helped change our sport for the better. We are pleased to help continue his legacy by supporting this wonderful program at the University of Maryland Eastern Shore and assisting those who are passionate about pursuing a career in the golf industry," Zink went on.
UMES is one of 19 universities that offer a PGA of America-accredited golf management program, but they are the only historically black institution offering this unique degree. There are currently 44 students enrolled in the program.