Fruitland man facing sex assault charges in NJ has history with Bivalve church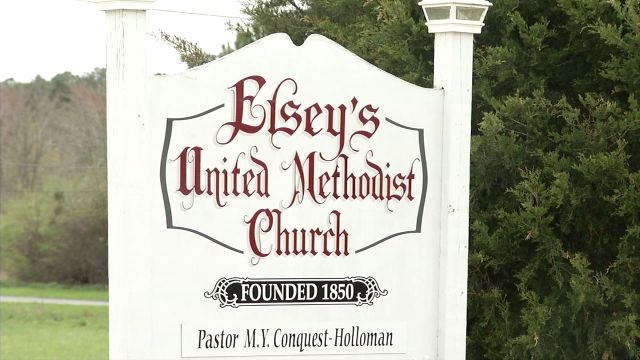 The Elsey United Methodist Church community feels betrayed.
They just got the word on Tuesday that one of their fellow members, 60-year-old Ronald Wilcox, is facing child sex crime charges in New Jersey.
"It has been a shock," says Warren Taylor, a trustee with Elsey United Methodist Church. "It's a hard pill to swallow."
The worst part – it's not the first time they have felt this way.
After Wilcox joined the church just over a year ago, members say he helped organize a trip to Detroit in October of 20-14. He was in charge of collecting the money, which was about $5,000. Church members say two days before the trip, he cancelled, and took the money. According to online court records, he was ordered by a judge to pay the funds back in monthly increments.
With some church members are still waiting to be repaid, Wilcox was arrested Saturday for allegedly sexually assaulting a 13-year-old girl back in the 1990's. The charges stem from while he was working as an Assistant Youth Minister at a New Jersey church.
"We didn't see that coming and we didn't see this," says Taylor. "That a was a whole different situation but I guess it goes to speak to his character."
"We didn't know what was happening, it was just a big disappointment," says Dorothy Eggliston, a church member.
The situation also raises questions about church policy for accepting new members.
"There's no churches I know of including ours that does fingerprinting background investigations to figure out what a person's past is, the doors are open to any and all," says Taylor. "You're accepted and we pretty much take you at face value."
Elsey United Methodist does investigate only if a member is becoming a pastor or minister. They say instead of changing their policy, they are relying on their faith to get them past the news.
"If anything is to come from it, God will take care of it," says Eggliston.