Stephen Decatur HS students respond to negativity with "Pride Day"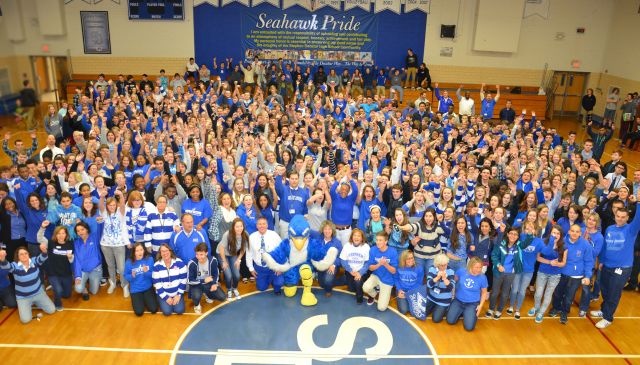 A much different picture was trending on social media on Friday, involving Stephen Decatur high school students.
"I feel like it's really united our school and brought us together even more than before," says Payton VanKirk, a student at Stephen Decatur High School.
Students declared a spur-of-the-moment "Pride Day," decked out in blue, white, and Decatur gear, tweeting hashtags "one Decatur" and "Decatur Pride." The effort was to stop the rumors of race wars, violence, and division.
"They feel that their reputation is being soiled, they feel that the community is now looking at all of them in a different light, they want to know what they can do," says Thomas Zimmer, principal of Stephen Decatur.
Students say they did not think much about the two fights that happened on January 21st and 22nd. They also say they knew the viral, racist, Instagram post would start trouble, but the comments after, and the way it was perceived to be a "race issue" across the school, surprised them the most.
"I was completely appalled by it," says Delilah Purnell, another student at the school. "I feel like there definitely may be differences, it happens, but to say that there is a generalized race war at Stephen Decatur, that's not true at all."
"Our school is a great place to be, it's a great place to learn, we have great people, and everyone was just upset and really angry about it," says student Jake Gaddis.
Once administrators became aware of the situation, they sat down with students, and sent a letter home to parents. However, students say, watching social media spur a horrifying image of their school has sent a valuable message about how careful they have to be when they post.
"You need to be aware of what you post, what you say, you just have to be conscious of everything," says Purnell. "Were all just trying to show how we really are at Stephen Decatur, not how the social media has depicted us to be."
The students who were involved in the fights and Instagram post reportedly faced consequences in accordance with school policy. The high school has also increased police presence at the time of dismissal in light of last week's incidents.