Comptroller calls for reforms to state procurement process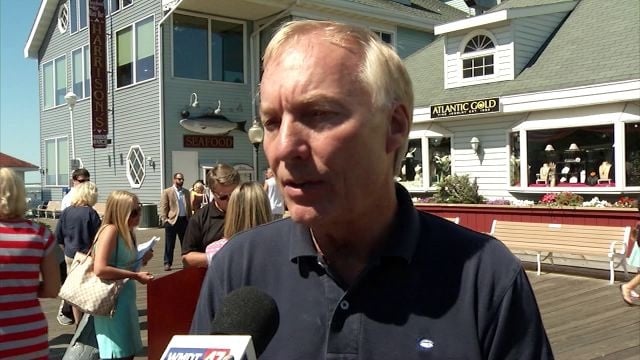 Comptroller Peter Franchot wants to change how Maryland handles state contracts with companies doing work for the state.
Franchot said Monday the procurement process is "broken." He made the comments as he was sworn in to a third term as the state's tax collector.
Franchot, a Democrat, received praise from Democrats and Republicans, including Gov. Larry Hogan.
Hogan and Franchot are two of three members on the Board of Public Works. Hogan says there will be "a new era of cooperation between the governor's office and the comptroller's office." The board approves most state contracts over $200,000.
Franchot and former Gov. Martin O'Malley often disagreed during board meetings. Franchot was known to cast the lone "no" vote against O'Malley and Treasurer Nancy Kopp, the other board member.
(Copyright 2015 The Associated Press. All rights reserved. This material may not be published, broadcast, rewritten or redistributed.)