Confusion, Questions After Grand Jury Decision In "Chokehold" Death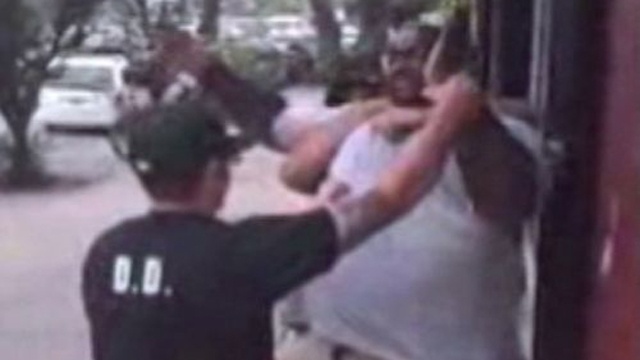 It was a fatal encounter that was captured on video that is now visible around the world. News agencies and internet users alike refer to it as the "chokehold death."
Eric Garner, 43, is shown being held on the ground after officers stopped him for allegedly selling loose cigarettes. The officer at the center of the controversy, Daniel Pantaleo, maintains that the maneuver is a "takedown move," and State Island Grand Jury decided not to indict him.
Some Delmarva locals, like many across the nation, admit they do not understand why.
"The man said he couldn't breathe and they wouldn't release the pressure," says Ernest Satchell, of Princess Anne, Maryland. "It seems like there's a trend now, somebody has to intervene and stop this."
The incident is sparking a national conversation about how the judicial process works, and local attorneys say it has to be trusted. The grand jury was reportedly given all of the evidence, including the video, heard from witnesses, and got an explanation of the law. They had to make a decision based on "probable cause" as to whether or not they believe a crime was committed.
"By probable cause it's enough to believe that a crime is committed, it's not whether or not a crime is committed, but whether or not you can take that issue to the jury," says Luke Rommel, an attorney with Otway, Russo & Rommel, P. C. "Basically what you're taking a look at is whether the use of police force was reasonable, and the police are allowed to use a certain amount of force based on the threat they perceive at the time."
In light of the grand jury decision in Ferguson, President Barack Obama called for 50,000 body cameras to be made available across the county in order to increase transparency between police and the public. However, what happened in New York calls into question the value of body cameras since Garner's arrest was captured on video.
"I figured some charge would be leveled against the officer and I was really surprised," says Fred Peak, of Deal Island, Maryland.
However, Rommel says, it is still the best evidence out there.
"Historically, you have a client come in, tell you a story, and you have a police narrative tell the story, and the truth is somewhere in-between those two stories," he says. "On both sides it's just making it so much easier."
From a prosecutor standpoint, Dorchester County State's Attorney William Jones also agrees. However, until the cameras become commonplace, he says it's all about trust.
"If you have those open lines of communication that really helps," says State's Attorney Jones. "What the public needs to understand is every day the system does a good job in protecting the wide vast majority of the public."