City officials announce additional safety measures at Salisbury intersection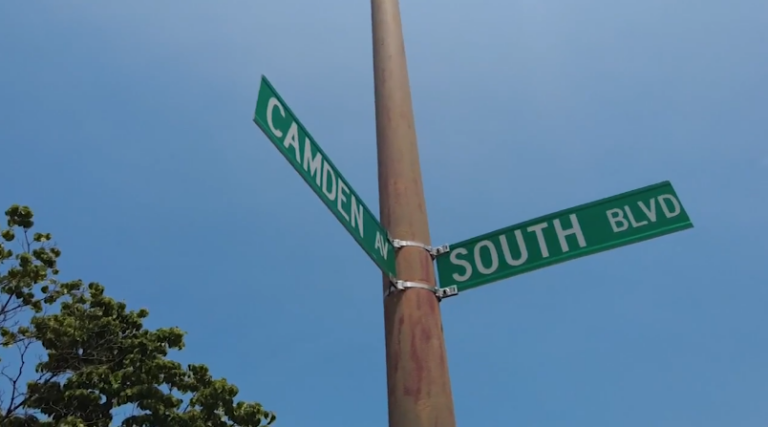 SALISBURY, Md. – City officials are taking additional steps to improve safety at the intersection of Camden Avenue and South Boulevard in Salisbury, installing a four-way stop after nearby residents expressed safety concerns.
Salisbury Mayor Jack Heath's Office announced Friday that the crossing is transitioning to a four way stop using temporary stop signs and permanent stop signs installed within two weeks.
The lights at the intersection are also being changed from flashing yellow to flashing red, indicating that all four directions need to come to a complete stop before proceeding forward. The installation of the project should be completed by the end of the day, according to city officials.
Speed monitoring signs have already been installed, meanwhile Thursday and Friday crews will be installing rumble strips to reduce drivers' speed.
Issues at the intersection arose back in March after the city announced the phasing out of the traffic signal at the intersection.
The additional safety steps come after several residents addressed city council earlier this week expressing safety concerns.
Rick Konrad was one of those residents who spoke out. He lives near the intersection and decided to raise concerns to city leaders after his parents were involved in a serious crash at the intersection.
"My dad has broken ribs and my mom has a concussion," Konrad told 47 ABC's Javari Burnett. "They're both badly bruised up and they're frankly very lucky to be alive at this point."
Konrad tells us he has witnessed multiple crashes and has been clamoring for increased safety measures.
"I've almost been hit twice with cars that came straight when they were supposed to turn right so that's another issue that they have to address," Konrad said. "I brought this up to the council at the last council meeting so there's other problems at this intersection and taking it back to the way it was would be a lot safer than it is now."
City officials announced the additional changes on Friday afternoon, cautioning residents to be careful as they implement the additional safety measures at the intersection.
"We regret any inconvenience this may cause," city officials stated in a press release. "Your patience and cooperation are greatly appreciated. Please use caution while drivers learn this new pattern."