AAA pushes for driver safety ahead of record breaking Memorial Day weekend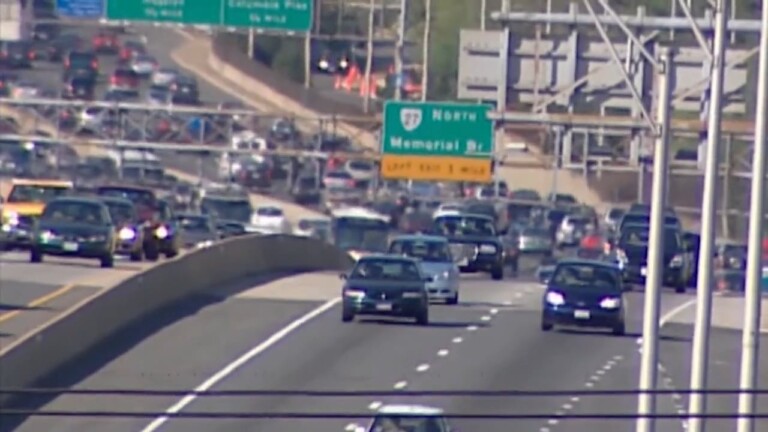 MARYLAND – Memorial Day weekend is the unofficial start of the summer season and by all accounts, it could be the busiest on record, with AAA mid-Atlantic announcing pent-up demand and lower gas prices have combined to up projections over 2019 levels.
"Everyone, everybody wants to get to the shore we understand that but we want to get you there safely," said MTA Police Chief Colonel Kevin Anderson.
He says risky driving is always dangerous, but with more people on the road this weekend than at any point this year, they are taking no chances.
"On average Maryland is losing 500 people a year in motor vehicle crashes in our state," Anderson said.
As a result, there will be an increased police presence up and down Route 50 along with a heightened awareness of Maryland's move-over law for disabled vehicles.
Lt Governor Aruna Miller was at a press conference highlighting the state's push for safety at the bay bridge.
"It is estimated 325,000 vehicles will cross the bay bridge this weekend and all of us are here to remind Marylanders of the responsibility to do their part," Miller said.
Officials stressed leaving before 8 am or staying until after 10 pm to avoid peak times and to drive defensively.
"It is driving behaviors that cause our crashes, there are no accidents there are choices, choices that cause accidents, such as the choice to get behind the wheel of the car impaired or to get there a little bit faster because you are running behind," Anderson said.
Officials are also reminding drivers those safe behaviors are even more important on the bridge where an accident can cause major bottlenecks for traffic- and risk to responders.
"Giving the opportunity for emergency responders not just police for and ems and maintenance workers who help us quickly clear those roadways," Anderson said.
At that press conference, Lt. Governor Miller also announced the first meeting of the state's traffic safety work group launched in the wake of multiple deadly crashes of distracted drivers into road construction crews.
That meeting is set for June 1st.