MD Bill would require pesticide manufacturers test products for PFAS before use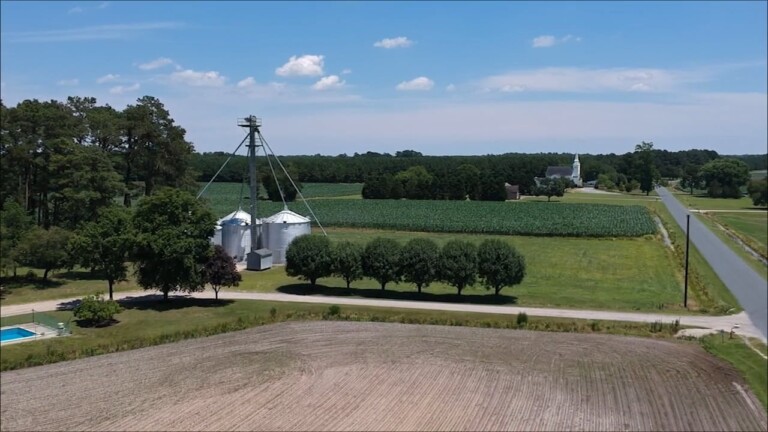 MARYLAND- Lawmakers and Environmental activists in Maryland say that pesticides are increasing the amount of 'Forever Chemicals' in the state's ground, food, and water when they are used to combat mosquitos.
"It's terrible public policy to allow high concentrations of PFAs to be sprayed on our land season after season the PFAs contain pesticides run off into streams we must identify and eliminate the flow of PFAs from pesticides from getting into our drinking water," said PFAS Awareness Group, Military Poisons, Director Patrick Elder, speaking at a hearing Wednesday in Annapolis on a measure that would require manufacturers submit their products to testing to meet EPA levels of PPM equivalent to their water standard.
The measure sets a deadline of implementation of January 1st, 2026, arguing that the manufacturers must submit to an already available EPA test for PFAs and sign a legal affidavit attesting to its accuracy of reaching that EPA standard before being approved.
The panel also heard from EPA scientists that spoke to finding PFAS levels in ground soil, farm water, and plants in Maryland with far higher concentrations of PFAS compared to that EPA standard.
Testifying at the hearing, Anti-PFAS groups spoke to the strictness of the EPA standard of PPM in water, saying the measure assumes that there is no amount that is safe to interact with.
"Pesticides are being sprayed for mosquitoes in our communities some we already know contain PFAs, then the pesticides go into the soil used to grow the food we purchase that we already know contains PFAs," Elder said adding "from there they go into our drinking water through surface and groundwater and then we drink it."
The Bill, known as House Bill 0319 is careful in its language to avoid calling the proposal a ban, instead calling the new process that industrial pesticide manufacturers submit to a PFAs Registration.
During the hearing Lawmakers spoke to PFAs not being an integral part of the pesticides, and rather a byproduct of some of the processes used to create, transport, and administer it, arguing manufacturers can make the changes to drop those levels.
But farmers on the Eastern Shore say they worry about what happens if the companies fail to pass those EPA levels, and where it will leave them.
"When you start eliminating a product and there is no toner product to take its place then you have a problem," said local farmer Virgil Shockley adding "When it comes to eliminating things you got to have an alternative that is just as effective as the one you are eliminating."
He says the reason many farmers use those pesticides is due to their level of effectiveness, and even if alternatives are available, they may not be able to adequately protect people.
"We had mosquito problems in the past in Worcester County in my time as a commissioner, we have a lot of horses, you don't want those to mix because of the diseases they carry," he said.
The measure has been referred to the committee following its first reading.