Biden sets sights on Junk Fees, stopping Social Security privatizing during State Of The Union Address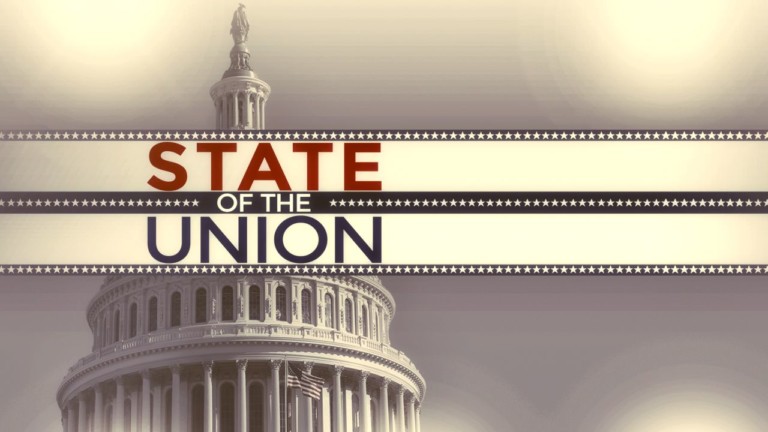 SALISBURY, MD- President Joe Biden delivering his state of the Union Address, in front of a divided house and senate- touting his achievements and pushing for new goals despite a sub-50 percent approval rating.
One contentious moment, that may have won him a favor, was a back and forth over a republican plan to privatize social security and Medicaid, as boos erupted from a far-right group of republican house members.
Biden pledged to veto any legislation that would threaten seniors, prompting the house and senate to stand in support of seniors. The President also pledged to veto any national push to make abortion rights illegal.
Delaware State University Political Science Professor Dr. Sam Hoff says the move was an effective way to sell the agenda, by framing those lawmakers as getting in the way of bipartisanship, which was a theme throughout the evening.
"He came back to that theme of working together and democracy and unity, and the strength of democracy," Hoff said adding that it was also a deliberate choice by the president to invite Paul Pelosi and the parents of Tyre Nichols as guests to the address.
"The guests show how he is looking to show the cost of this political instability with violence, and his commitment to reform, he said they were sent not to argue but to finish the job," Hoff said.
Hoff tells us his research into presidents who lost the midterm elections in their first term and says the SOTU address can be a way to reframe the conversation.
"The most critical state of the union seems to be at the start of the third year," Hoff said.
Another moment saw the president pushing for new legislation to help cut down on so-called junk fees, or hidden charges.
It's a move that the Maryland Attorney General's Consumer Protection office says would give them major tools to protect consumers, as before they would have to try cases under a misleading charges statute that they say can be a very time-consuming and difficult case to win.
"If the federal government passes something that prohibits junk fees that allows us as a state agency to be able to take greater action against companies that are adding these fees and protect consumers so they are aware of what they are being charged," said Director of Consumer Complaints and Assistant Attorney General Karen Straughn.
Straughn says national legislation could also act as a deterrent and prevent companies from taking on these fees, as she admits her office does not have the ability to prosecute all violations currently.
Salisbury University Political Speech Expert, Communications Professor Josh Bolton tells 47ABC the speech had another goal; to show Democratic leadership the president has what it takes to run in 24.
"It was Joe Biden throwing his hat into the ring and saying he is running for reelection even though he is in his 80s," Bolton said adding "he made the case that while he is the oldest president to make the address he is still energetic still able to be the Joe Biden everyone knows."
Hoff tells 47ABC that he expects Biden's approval numbers to increase slightly following the speech, but says the president has so far been unable to get his approval numbers out of the mid-40 percent range.