Watermen look back on 2022 and where industry is headed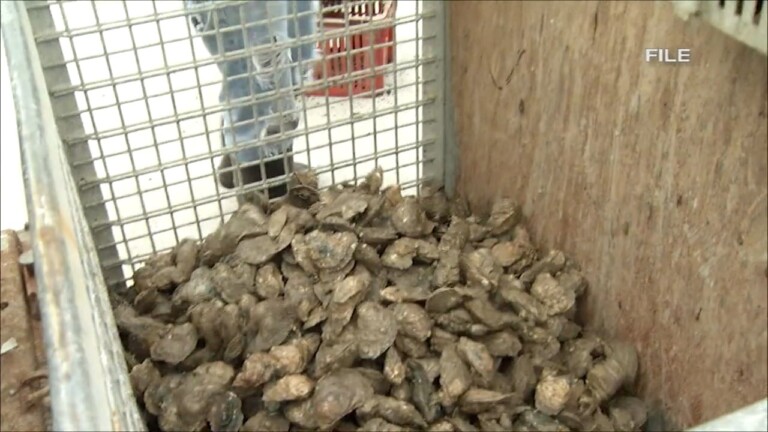 SALISBURY- Watermen say 2022, was full of surprises for their industry, and overall was better than expected.
Early forecasts from MDNR had them dreading that crabs in the bay would be few and far between.
"Our crab season started out slow, but out of nowhere in August crabs showed up in abundance so by the end we had an average year a little bit better than average," said Maryland Watermen's Association Director Captain Robert T. Brown.
Brown says it was Oysters that came out on top this season, with over 500,000 bushels harvested in Maryland.
Scientists from the Chesapeake Bay Foundation say it's a good sign but they want watermen to stay conservative in their harvesting and are keeping guidelines in place pending a population survey slated for this spring.
"Oyster biomass and reproduction have been really good, over the last two or three years watermen are expecting a good harvest we have to manage harvest that provides a good harvest but protects enough in the water to maintain that reproductive capacity in the future," said CBF Senior Scientist Chris Moore.
Moore says the hardest hit fish in the bay were the striped sea bass also known as rockfish.
"Striped bass have been down and reproductions are down for a while and we have to make an adjustment on how many folks can catch here in the region," he said.
Captain Brown says, watermen are adjusting, and are catching more of the invasive catfish species a trend he says will continue this new year.
"There is more and more catfish all the time to be caught we got more people going into it and that keeps the pressure off in the summer," he said.
However he says current federal regulations that require compliance officers on site when the fish are processed, and he hopes the next legislative session can help them, as those monitors eat into profits.
Brown also says that the shortage of h2b Visa workers is also causing seafood processing which is further hurting their profits.
He says the biggest thing threatening their livelihood hood pollution coming from farms and water treatment plants.
"It's got to come to an end it's very simple if you have decent water quality the seafood and grasses come back but when you have these pollutants that go in and pesticides and don't forget Mr.homeowner who wants this luscious green grass, all that fertilizer rolls down hill and in the bay," he said.