CDC releases report on COVID-19 vaccine rates in children, adolescents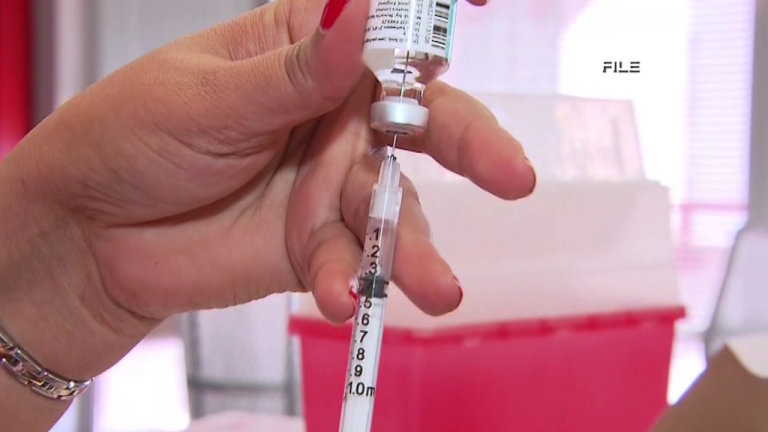 WASHINGTON D.C. – The Center for Disease Control and Prevention (CDC) issued its weekly Morbidity and Mortality report where they took a look at COVID-19 vaccines as it relates to children, and health experts say the numbers aren't where they should be.
The weekly report showed that vaccination rates are not where they should be when it comes to children and adolescents ages 5 to 17.
The CDC analyzed data from the National Immunization Survey – Child COVID Module and found that only one-third of children age 5 to 11 had received a dose while the rate was higher for those who are older.
By August 31, 2022, approximately one third (33.2%) of children aged 5-11 years, more than half (59.0%) of children and adolescents aged 12-15 years, and more than two thirds (68.6%) of adolescents aged 16-17 years had received at least one COVID-19 vaccine dose.
Health experts say the lack of shots are due to a stigma associated with the vaccine itself among parents, and that it actually stems from the notion that children don't get as sick as other groups, and while that may be true in most cases, it could be all the more reason to having your child vaccinated.
"If they're around others who could contract COVID, and end up becoming very ill, such as grandparents or others, the child not being vaccinated could lead to increased spread and spread to someone who could become very ill from that virus or that infection," explained Dr. Bill Chasanov with Beebe Healthcare.
CDC officials also highlighted data as it relates to race and found that vaccination coverage was highest among non-Hispanic Asian (Asian) children (63%–92%), followed by Hispanic children (35%–77%).
Among children ages 5-11 years, coverage among Black children was lower than among Asian, Hispanic, and other/multiple race children. Coverage with one or more COVID-19 vaccine doses was higher among children ages 12-17 years whose mothers had obtained a college degree, who lived in a household with a yearly income of at least $75,000, who always or often wore a mask in public during the previous 7 days, and who had received at least one influenza vaccine dose.
Additional details can be found on the CDC's website.