Wiersberg Warrior's Challenge Coins nearly sold out, as group helps to raise money for those battling cancer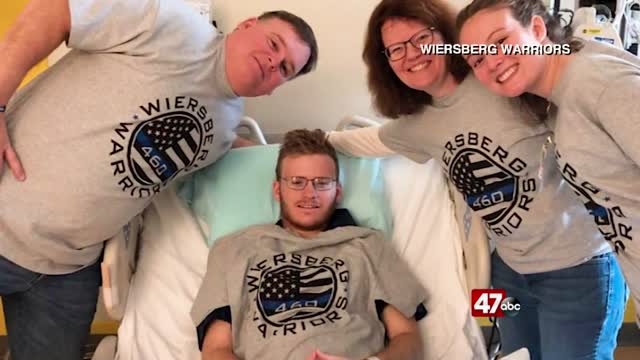 SALISBURY, Md- Less than 30 Challenge Coins are left from the nearly 200 that the Wiersberg Warrior foundation set to sell this holiday season, as a way to honor Officer Spencer Wiersberg and help children across the eastern shore battling cancer.
Gerrie Wiersberg, head of the foundation and Spencer's mother says the challenge coins are an item of respect and high regard in the law enforcement community, and though she is sure her son would not consider himself a hero, she knows that he would have appreciated the display of support from the community that has rallied to by the coins and help others.
Gerrie Wiersberg tells us the money already went to helping the family of Joshua Alton, and that they have another family who they are hoping their funds can help.
"It has been incredible we have had orders to mailing as far as Georgia, New Jersey, former teammates, fraternity brothers, LEOs from across Delmarva, people who may or may not have met Spencer but have been inspired by his journey and now legacy," she said.
Those still looking to pick up a challenge coin can visit the Wicomico County Sheriff's Office or visit them online at their website