$500,000 Rural development grant to bring agricultural biotechnology manufacturing center to Talbot County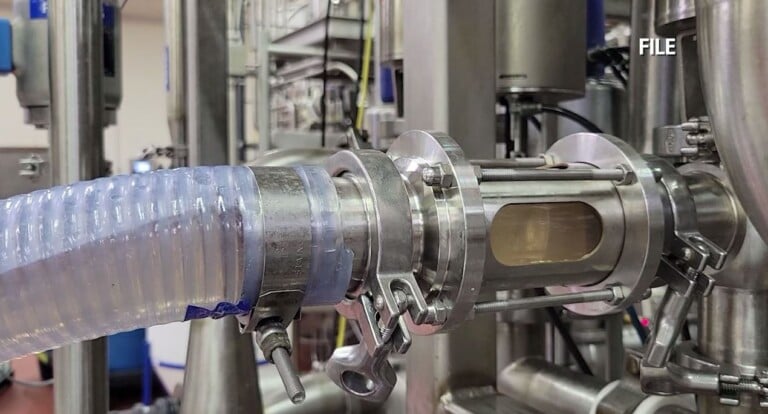 TALBOT COUNTY, Md- A new agricultural biotechnology manufacturing center is heading to Talbot County, following a $500,000 development grant from the Hogan Administration.
Mike Thielke of the Eastern Shore Entrepreneur center and AgBioTech company F3 says the industry is already well established in the state researching areas crucial to the rural economy.
"The industry is already researching, crop protection, soil health, algae, alternative proteins for feed, and in many ways it's about solving problems through biology rather than chemistry, but its mostly lab work so when they want to get out of the lab and into the market we have very limited manufacturing opportunities," Theilke said.
That's where the funding and the new center come in, serving as a business incubator and giving those companies a place to put their knowledge to work.
"This money will get us an initial facility pilot scale 5,00 to 6,00 square feet and it will be able to house 3 to 4 labs including bioreactors," Thielke said.
He says with the lot having enough room for 4 companies, he expects the center to generate 12 jobs per company coming in.
But Talbot County's Economic Director Cassandra Vanhooser says the goal is to have the companies outgrow the facility, and launch manufacturing hubs on the Eastern Shore.
"What investing in this biotech facility enables us to do is help those businesses with new ideas and new products hopefully we can land those businesses and keep them on the shore and if it's not in Talbot it's in our neighbors so it's a win-win for Talbot and the rest of the shore," she said.
They say the space would be rent-free for the first year that a company used the space, and that they hope Ag biotech firms located across the bridge are drawn to the shore with the promise of available space, land, and subsidized development cost.
"We are looking for Easton to be the springboard of having these companies grow and expand through out the eastern shore," Thielke said.