MACO sees Maryland Politicians discuss the future of the state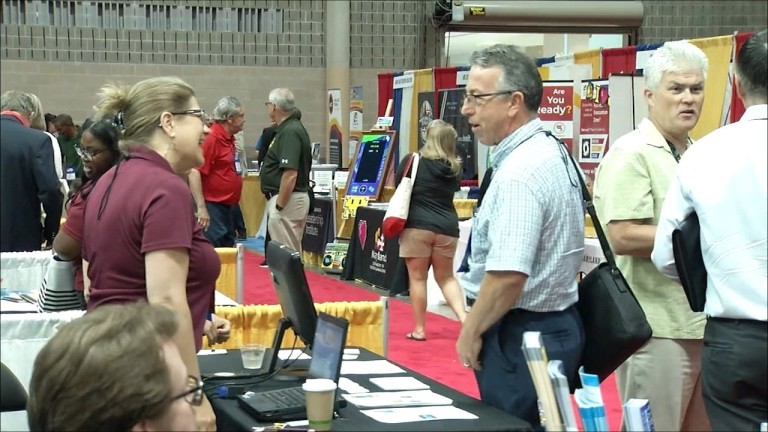 OCEAN CITY, Md-  Politicians, government agencies, and businesses flocked to the Ocean City convention center, for a chance to talk about the future of the state, and the accomplishments, issues, and developments in the state.
For Senator Ben Cardin, the event was a chance to sell the benefits of the Inflation Reduction Act, and the Water Redevelopment Act, both of which he says will impact the Eastern Shore.
"I'm happy to be here with good news the bills that congress has passed this has been a very productive congress," he said adding "fifty thousand Marylanders use insulin the cap on insulin is what they are interested in." For the Water Redevelopment act, he says the bill is a way to preserve and protect local harbors across the state, that don't see the traffic that Baltimore does.
"We have many smaller harbors and we are going to now set aside so they don't have to complete with big harbors so we will take care of Baltimore but also our smaller harbors," Senator Cardin said.
Governor Hogan was also in attendance at the event, and tells 47ABC he remains unconvinced the Inflation Reduction Act will offer the inflation savings promised.
"Most people I talk to are concerned it's not going to be an inflation reduction act may actually be the inflation increasing act," Hogan said.
The conference also saw Hogan meeting with Democratic Nominee for Governor Wes Moore, where despite their differences, Hogan says he does see some similarities between Moore's campaign and his own back in 2014.
"Neither of us has had elected office before and it's going to be an interesting election we don't need career politicians it's great to have people from the outside," he said.
But it's not just politics at MACO Salisbury Universities Beacon Center for Economic development was one of the many booths on site they say this year's event helps connect them with the organizations that they help with their research.
Director John Hickman tells us "We get to see many agencies we have done projects within the past give them some feedback and in the network who may need a study from a beacon in the future."
He says he was able to see national discussions with members of the federal reserve and local politicians take place, an event
that only MACO could facilitate.
He tells us despite worries on inflation, the convention had more participants, vendors, and attendees than even before covid which he points to as a solid marker for economic growth.